How Wesley Methodist Church are encouraging people outdoors
13 November 2019
Being outdoors is good for so many reasons – including your physical health and mental wellbeing. But not everyone has access to outdoor space. That's why Wesley Methodist Church, in Bouet, Guernsey, are improving their outdoor area to help more local community members get outside.
The church were gifted a piece of land at the back of their premises a number of years ago. And now, thanks to the 100 Day Community Challenge, they're creating a space where the local community can 'find peace and quiet with a book, the paper, or maybe even some knitting.'
Why is it important for people to enjoy outdoor space?
Jeremy Sharratt, treasurer and project manager for the church, said:
'There is quite rightly an increased emphasis on well-being and wholeness in the world today. And just one aspect of this debate has to be the balance we strike in life between being indoors and being outdoors, and the limited opportunities we have to just "be".
'I'm no doctor, scientist or behavioural specialist, but being outdoors in a pleasant environment – and just enjoying a different environment for a short while - has to have a positive influence on our well-being.'
Jeremy, along with a group of volunteers, plans to add new flowers to their planters, install a new shed, add two new benches and generally tidy up the site.
He added: 'We want people to feel able to use the space as they see fit - perhaps with their children, or maybe on their own if they just want a bit of peace and quiet.
'And it may even become somewhere for people to meet and chat. We have no specific agenda or objective, other than to offer somewhere for people to use.
'Many homes have limited or no amenity space and we feel very fortunate to be able to share this one with our local community.'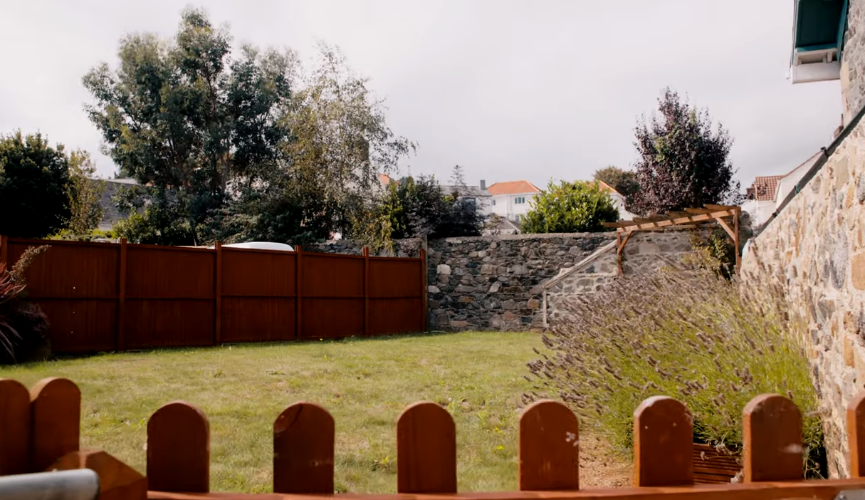 How will this project benefit the local community?
Jeremy said: 'Hopefully people will already feel that the church garden is a place that they can go for a variety of reasons, whether they share our faith or not. 
'We are looking to open up our premises and facilities to the community in a number of ways and hope that this will be a good start.  Watch this space for more initiatives!'
Although Jeremy and his team of helpers have been battling with the elements since the project began, they have already managed to stain a garden fence, erect and stain a shed, cut back the planters and replant two of them.
They also plan to open the entrance to the garden and put up some signs to ensure people know that the space is there for them to use.  
The 100 day community challenge is due to finish on 11 December, and the project is one of nine taking part across the Channel Islands.
Want to know more about other projects involved in the challenge? Watch the videos.