Local author helps raise money for charity with the tale of Peg
04 May 2020
Liberation Day is one of the most important days in many islander's calendars. It's a time to remember our history and celebrate the day all the Channel Islands were made free from German rule.
And this year calls for more celebrations, as it is 75 years since the Channel Islands were liberated. But due to the current situation islanders will not be able to celebrate as they had planned.
Instead islanders are thinking of creative ways to celebrate Liberation 75 from their homes and the Co-op have the perfect thing …  'What's in your pocket, Peg?', a story of life in Occupied Jersey, written by local author Penny Byrne.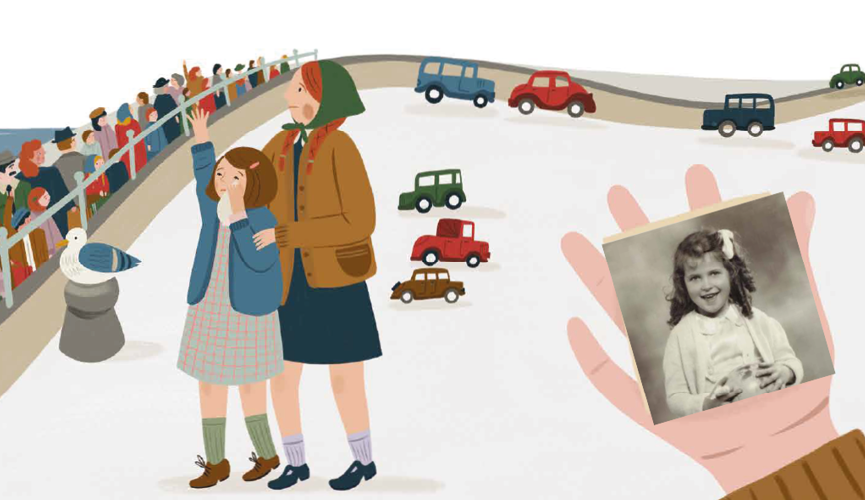 How did the project come about?
The project is a collaboration between islander Aaron Labey, managing director of Labey Limited, local author Penny, Jersey-based illustrator Lauren Radley and two local sponsors. All proceeds from the sale of the book will be donated to four local charities, which are Age Concern Jersey, The British Red Cross (Jersey), Holidays 4 Heroes (Jersey) and The Royal British Legion (Jersey). The proceeds are expected to raise £18,000.
Aaron said: 'I have known Penny for a number of years. She mentioned her idea to write a book to celebrate Liberation 75. I thought it was a fantastic idea and something I could help with.'
The business owner says Liberation Day has been a 'huge part' of his life since he was a young boy and both sets of his grandparents lived through the Occupation. He said: 'From a very young age Liberation Day has become the most important day in my year. It reminds me of everything Jersey is about – camaraderie, community and bravery.
'People should understand Jersey's history, especially the younger generation, which is why this book is so important. Liberation Day is massive for those people who lived through the Occupation and it's a part of our history which should be told.'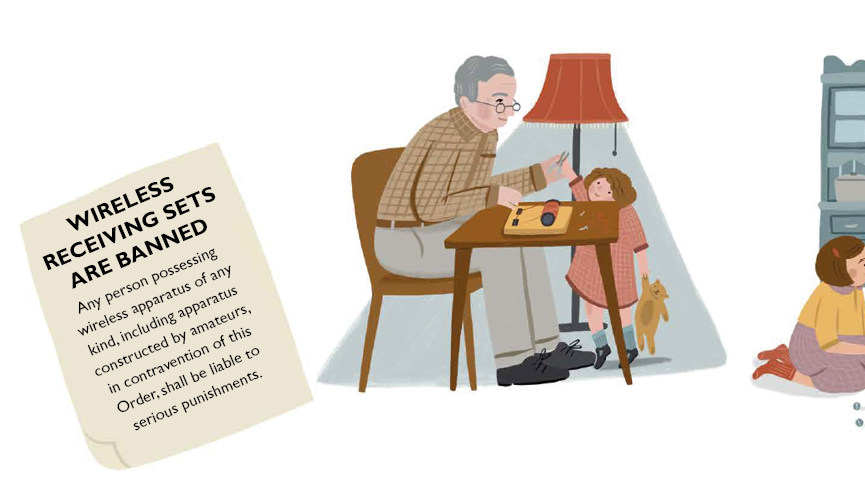 Meet the author
Penny has written stories all her life and had her first children's book published last year, called Seymour's Seaside Picnic, which raised money for the Jersey Child Care Trust.
The author spent several years reading about the Occupation and how it affected those living in the Channel Islands. She spent many hours visiting the Jersey War Tunnels and contacted Jersey Heritage, Jersey Library, and The Société Jersiaise to get as much information as she could.
Where did the idea of the character come from?
Penny said: 'Peg just popped into my head when I was thinking of a way to tell this tale without having the mother figure there all the time. I loved my older cousins when I was growing up and it seemed a fun way to develop the story. Peg's younger cousins are based on my granny (Babs) and her younger sisters Pam and June.'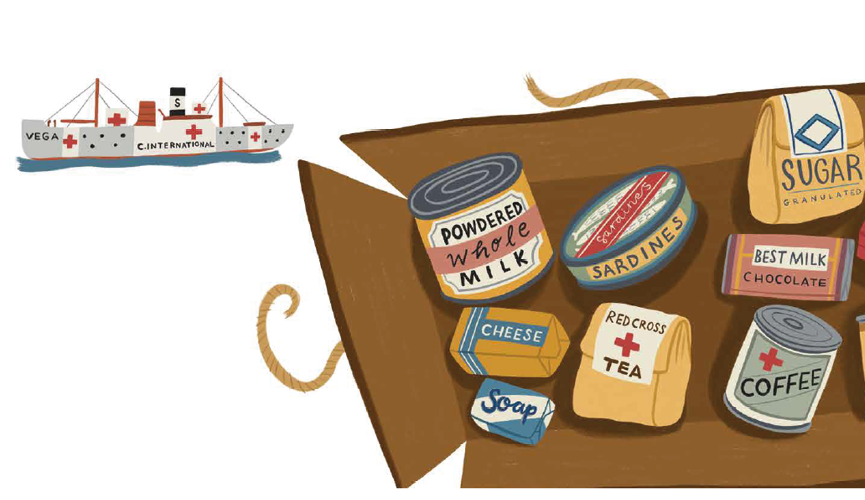 Why a book about the Occupation for children?
Penny says it was really important to her that she designed a book with simple illustrations which would work on a number of levels to benefit children, and an older audience with a tale they may well remember from times gone by. She wanted to create a theme throughout the book with visual clues which take the reader back to that time.
She said: 'The Occupation is such a huge part of Jersey's history and it's every where you look here on our island. I have always been surprised there is very little information packaged in a way that is captivating to younger readers. Children tend to think of the Occupation as a single event, when in fact there was cadence of gradually worsening circumstances that we have tried to capture in this story.'
All the proceeds from the sale of the book will go to charity – why is that important?
Penny said: 'I have always loved working for charities and know just how amazing so many of them are. With this project I felt very strongly that there could be no better way to celebrate our Liberation 75 than with something that 0-100 year-olds can enjoy, knowing that all the money paid for this book will go to helping those who lived through the Occupation itself and those who have been affected by conflict since.'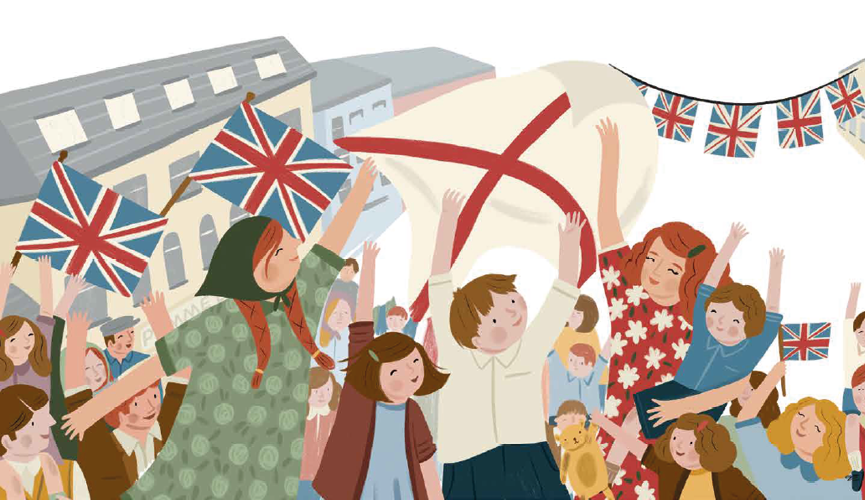 Penny ends: 'When the book was conceived and written we obviously had no idea of what lay ahead in terms of the world-wide pandemic. Even those who do not have a particular interest in the Occupation will see a contemporary relevance in the restrictions on freedom, the hardship and the uncertainties that faced the Jersey population 75 years ago. 
'We are really grateful to our sponsors, Margaret Thompson and Kate Taylor, and all the other organisations on the island, including the Co-op, who are helping us distribute the book and make this project a success.'
The book is now available to buy in Grand Marché St Peter and Grand Marché St Helier at £9.99 each.