What is the Belonging Fund?
26 December 2019
We love giving back to as many good causes as we can across the Channel Islands – but this year we launched a new fund which allowed us to give back to those causes close to our colleague's hearts.
The fund was financed by the remuneration our CEO receives as a director of the Board of the Society.
We were thrilled with the requests we had, which included everything from supporting a charity shop catwalk, a Christmas lunch for members of Re-engage, buying new hats for St John's Ambulance Jersey volunteers and helping fund much needed repairs to the 4th Guernsey Scout Group's hut.
Find out more about some of the projects.
Re-engage
Co-op House colleague, Mary De La Haye, applied for £300 to buy Christmas presents for members of Re-engage, which was formally Contact the Elderly.
Members of the Jersey branch of Re-engage range from 77 years old to 94 years old. The group meet once a month. This year's Christmas party was held at Les Ormes, and the lunch was funded by the Bosdet Foundation. Mary used the donation from the Belonging Fund to buy Christmas gifts for all those who attended.
Mary, who has been volunteering for the charity for the past six years, said: 'I like being involved. I lost my own mother when she was 80, and being a volunteer has enabled me to engage with that age group again and make lots of friends.
'It's a small, local charity which is why the money donated by the Society makes a huge difference. If we had more money we could do things like buy a minibus and take the groups out around the island, which would mean giving them a real afternoon out.'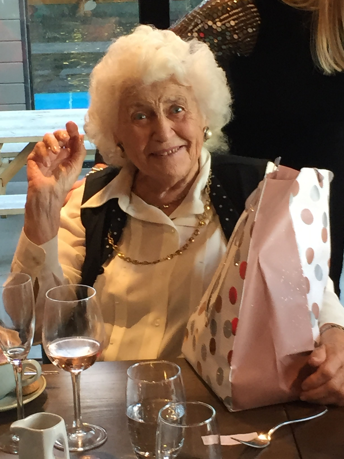 Joan Warren, 87, has been attending the group for four years. She said: 'I like the company and I like the places we go. Everyone looks after me. I have made so many friends since joining the group. I'm in a home now and someone comes and picks me up and takes me out. I never thought I would make so many friends.'
Beresford Street Kitchen, charity shop catwalk
Senior marketing officer for the Society, Emily Smith organised a catwalk using clothes chosen from charity shops thanks to the Belonging Fund. Emily used the money to cover the cost of the venue hire at Beresford Street Kitchen.
More than £1,000 was raised on the evening for Jersey Hospice Care, Cancer Research Jersey, Oxfam and Silkworth.
Emily said: 'Thanks to the Society I was able to hold an event that not only raised money for local charities but highlighted the impact buying clothes from high-street shops has on the environment. I was so pleased with the amount of money raised on the evening and it was wonderful to see so many people buying secondhand clothes.'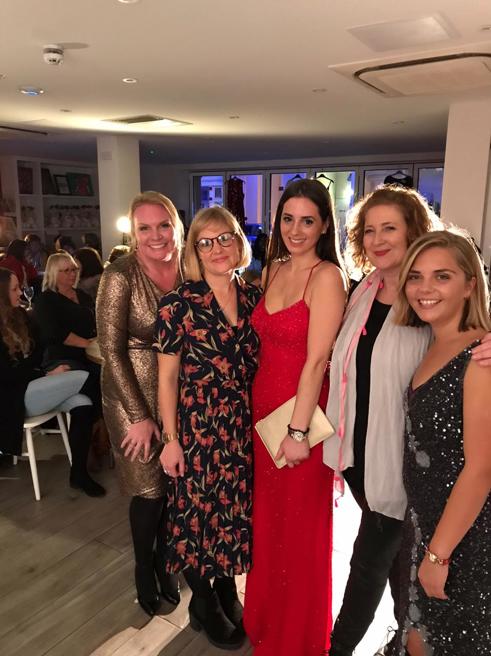 4th Guernsey Scout Group
David Spicer, manager of Locale Royal Terrace in Guernsey, has been volunteering for the 4th Guernsey Scout Group for a number of years. David volunteers alongside his daughter.
He applied for £2,000 from the Belonging Fund to make much needed improvements to the scout hut. More than 90 young children use the hut.
'I was a scout when I was a young boy and now it's really good that I am able to give something back,' he said.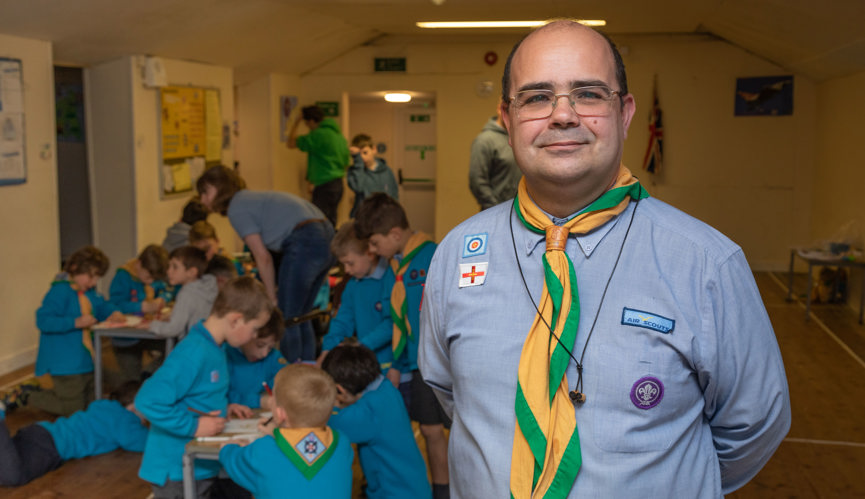 The Grace Trust
Jersey charity, The Grace Trust were awarded £1,500 through the Belonging Fund. They used the funds to finance a trip to Guernsey for their Parklife choir. Parklife was set up in 2009 for those with drug and alcohol dependencies.
Some money has also been put towards a new van for the charity, which delivers essential food items to vulnerable islanders.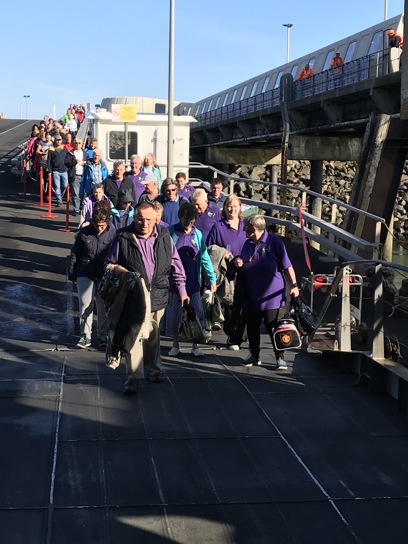 Other good causes to benefit from our new Belonging Fund were Jersey Brain Tumour, Teenage Cancer Trust, St John Ambulance Jersey, Brighter Futures, Samaritans, Mind Jersey, the Birdsong Garden, Heat, St Lawrence School's Trim Trial and Jersey Cricket Board.