What is a Co-op anyway?
25 June 2019
Simply, co-operatives are businesses that are owned and controlled by their members. Those people who each own a little bit of the business then benefit from the profits.
Together co-ops contribute £36bn to the UK economy each year, spanning all sectors from high street retailers to community owned pubs, fan owned football clubs to farmer controlled businesses. We think that's pretty impressive.
Why we believe being a co-operative is so important
Your Society is special because it's locally owned by you, our members and it's this ownership that really makes the difference to our islands.
Being an organisation effectively owned equally by residents of the Channel Islands means we are a democracy. We have an elected board, which directs the Society on your behalf.
Thanks to members like you, money spent in our stores stays local and we're able to give thousands of pounds back to charities, schools, community groups and individuals across the Channel Islands.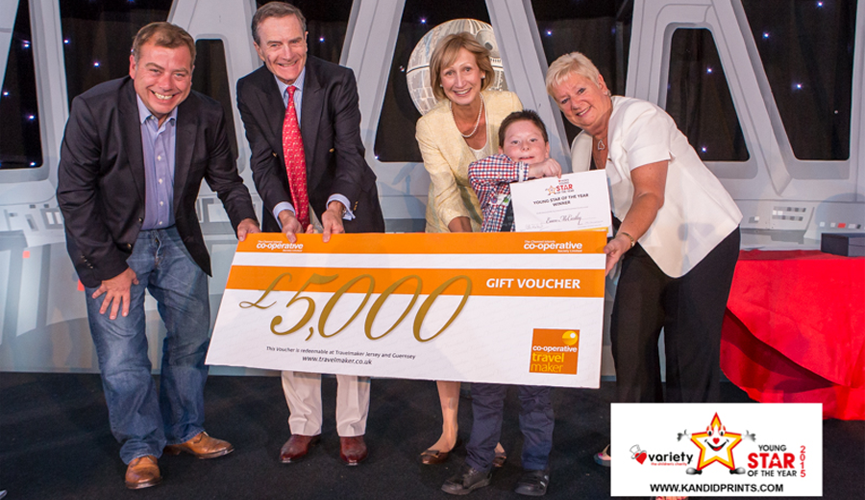 What is Co-op Fortnight?
For two weeks every year co-ops across the UK get together to highlight what it is they do and what being a co-op means for local communities.
Co-op Fortnight was launched in 2010. This year's theme is 'acts of co-operation.'
Your Society has chosen to carry out random acts of kindness, co-operation and making a difference.
During the two weeks our store colleagues are coming up with a number of extra ways to be kind to you, our members, customers and the wider community.
You may be surprised with a chocolate, an extra hand packing your bags, or maybe even some fresh water for your dog on a hot day.
Update: Find out what happened in our stores during the fortnight in 2019.
Some examples of other co-operatives
In Jersey
Scoop – a sustainable co-operative based in St Lawrence which sells bulk produce, grains, cleaning products and ethically-sourced meats.
Coop Bikes – a bike shop which enables everyone to enjoy cycling and encourage a healthy lifestyle for all ages.
In the UK
Co-op Group – one of the world's largest consumer co-ops owned by millions of members. Your Society is part of the Co-op Group's buying network which enables us to secure a better price on the range we stock.
Co-operative Council Network – a collaboration between a number of local authorities committed to transforming the way councils work with local communities.
Co-operatives UK –owned and run by members to connect businesses so more people have control over the things that matter to them.
The Co-operative Bank – the bank was born from the co-operative movement more than 145 years ago.
Find out more about Co-ops Fortnight on Co-operatives UK's website.