Our food labelling
Food labels provide information on the ingredients used to make the product and the number of nutrients it contains, such as protein, fibre, fat, salt and added sugars. Food labels can also highlight allergen information and support you in eating a balanced diet.
How to read the label
Our nutritional label allows you to quickly see at a glance how much salt, fat and sugar is in a product. The colour coding is based on guidelines set by the UK Department of Health on four nutrients; fat, saturated fat, sugars and salt. These are nutrients we need to keep track of for a healthy lifestyle.

Red, amber and green colours show at a glance whether a product is high, medium or low for fat, saturates, sugars or salt. Always check the pack for the portion size as this is what the numbers on the nutrition label are based on.
The Reference Intake (% RI) shown on a pack gives a recommended daily allowance of each nutrient that is needed to make up a healthy balanced diet for an average adult.
The numbers on the label show you how many calories and how much fat, saturates, sugars and salt a portion of food or drink contains, both in number of grams and as a share (%) of your daily allowance (RI).
 Aim to stay below 100% of your daily allowance (RI) for calories, fat, saturates, sugars and salt when you add up everything you consume.
To make your right choice, use the calorie information to compare products. Check the pack for the number of calories there are in a portion and 100g of a food or 100ml of drink.
Check the Traffic Lights
This is a simple and quick way to understand what is in the food you eat and how to balance your daily diet.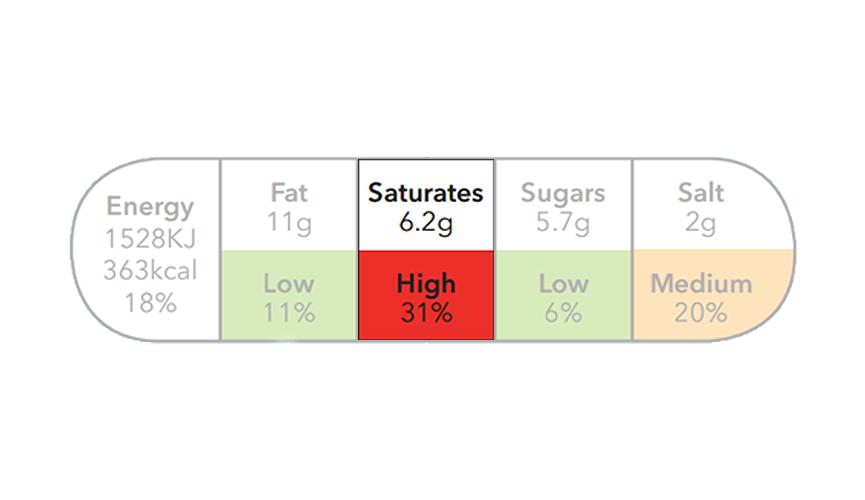 Red traffic light
Red traffic lights show that a product is high in certain nutrients. This doesn't mean you can't treat yourself, it just means you should keep an eye on how often you eat them. Choosing fewer reds will help you towards a healthier diet.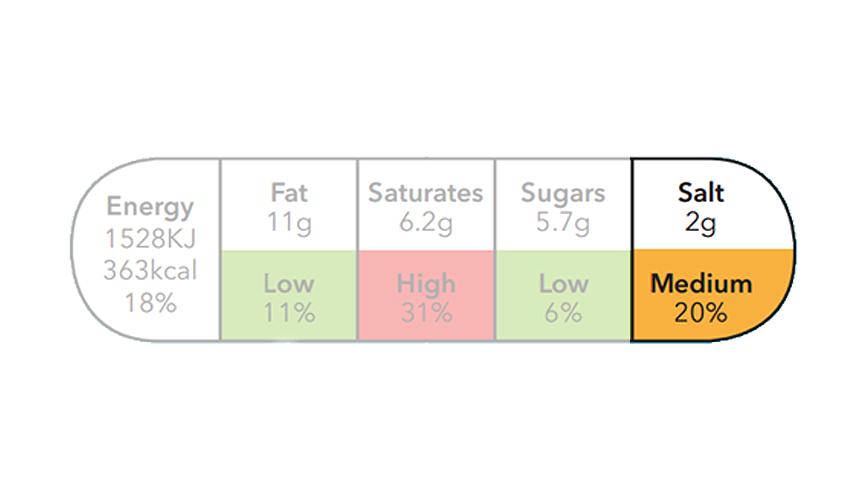 Amber traffic light
Amber traffic lights help you balance your diet. Eat items with the amber label occasionally or in small quantities.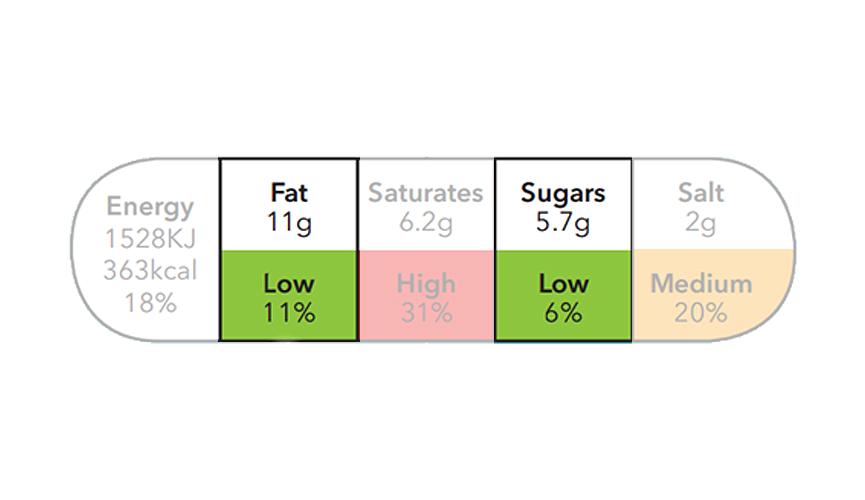 Green traffic light
Green traffic lights mean a product is low in a particular nutrient - the more greens, the healthier the product. Don't just eat products with only green traffic lights; you need some ambers and reds for a balanced diet.
Healthier choices in store
Our Well & Good range offers products for customers looking for easy to spot healthier choices that help with them with controlling calories, reducing fat intake, eating more of their 5 a day, and more.
---
Allergens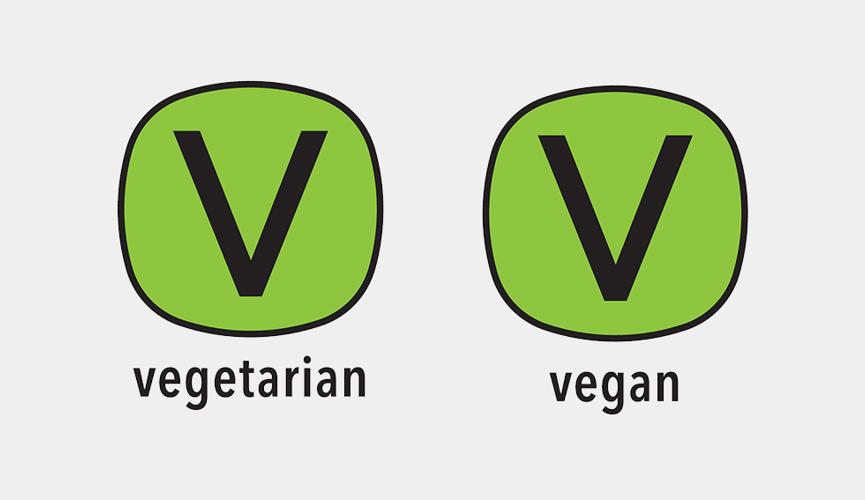 Vegetarian & Vegan
We have logos on the front of packs which highlight if a product is suitable for vegetarians and/or vegans. We also provide a full list of all the ingredients in our products on the back of the pack so you can check if the product is suitable for you.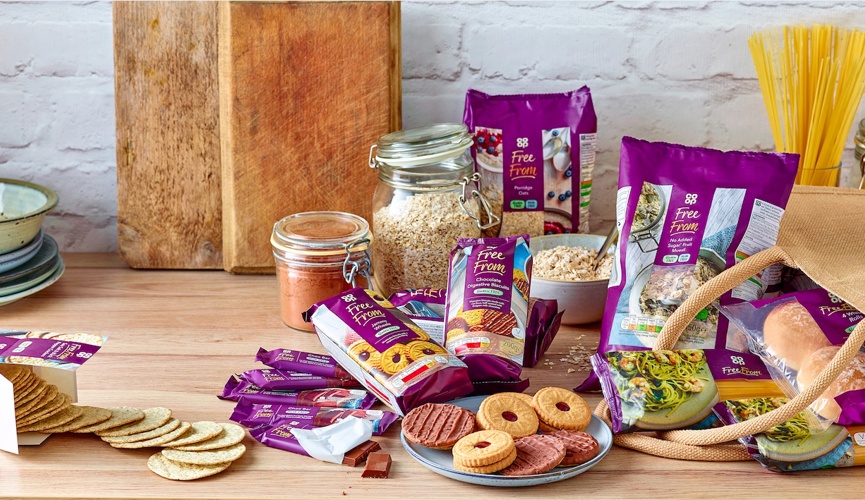 Free From
When you have to be careful what you eat, our Free From foods means you never miss out on the good stuff. Labels on the front of the pack highlight if a products is Dairy-free, gluten-free or vegan. Essentials or treats, we've got them covered.
Pre-packed products
If you have any allergies, please always check our labels to make sure a product is suitable for you. Any allergens in our products will be highlighted in bold in the ingredients list on the back of the pack. Sometimes products can change, so make sure you always check the ingredients. Where possible, we will always try to highlight the allergy update flash on front of pack to make it obvious.