Your Co-op is now online.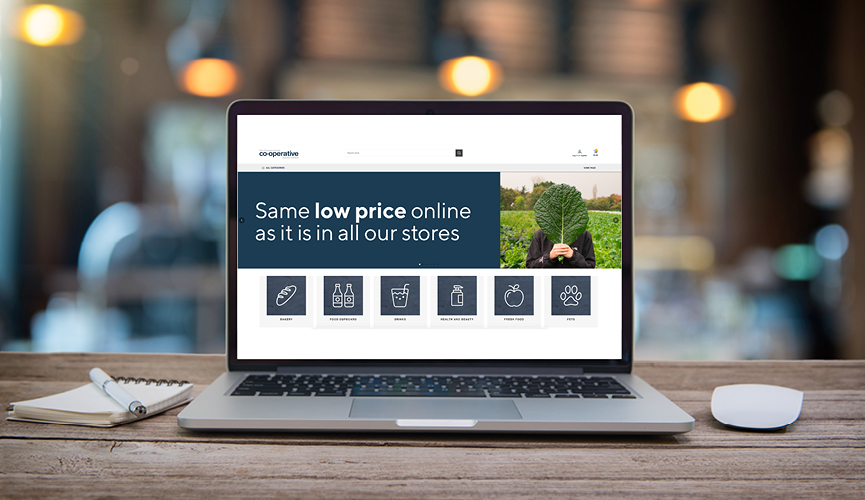 As a community retailer, our customers are at the heart of what we do. We are always looking for new ways to support and look after each and every one of our members and customers, which is why we are extremely excited to introduce our new online shopping service.
Take a look at our online grocery store here
Shopping for groceries from the comfort of your home, to be delivered right to your front door has never been easier. Meaning no hassle like waiting in queues or searching up and down aisles for products.
With a variety of products available, including chilled goods, food cupboard, fresh food, soft drinks and alcohol to household products, pet care, baby care and toiletries. Your Co-op has picked its best products which we think you'll love, including own brand and popular branded items for you to choose from.
Members will receive dividend automatically on dividend applicable products plus the additional 1%. When you register, add your share number and it will be automatically applied at the checkout stage. Alternatively, you are also able to manually add your share number at the online checkout. 
On an order today, deliver tomorrow basis, we want to ensure all customers receive their orders as quickly as possible to maintain the freshness of their shopping.
We have have an in house team of friendly delivery drivers who will deliver your groceries between the hours of 8:00am and 5:00pm, Monday to Saturday. Please note that you do need to be at home to accept your delivery.
How do I register?
To register for your online shopping account, please click here.
Please note: If you are already registered with our ci-memberportal.coop, ci-babyclub.com you will not need to register for an online shopping account. You can log in into your online shopping account with these details. 
Making shopping easier one click at a time.

Have a question regarding our online service? Click here for our customer FAQ's and how we can help you.