Are paper bags as 'green' as we think?
23 October 2020
You see a paper bag and you automatically think it's better for the environment than plastic?
Well, in fact surveys show that paper bags are not as environmentally friendly as we would have hoped. Research shows that a paper bag has to be used four more times than a plastic one to reduce its global warming potential.
Many of our customers have asked us to introduce paper bags but we don't believe this is the most sustainable option for us currently. Instead we would ask our customers to reuse any plastic bags they wish to use. That way we can all do our little bit to reduce our impact on the planet.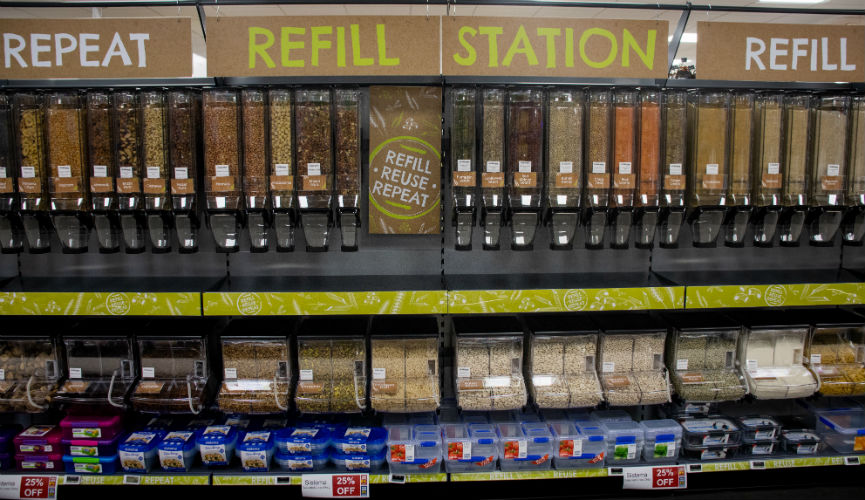 Do you know how much water it takes to make a paper bag?
Paper bags are much less likely to be reused than plastic because they have a low durability. Many paper bags are also said to require more water and energy to produce than plastic equivalents. Paper also weighs more than plastic, which means transportation requires more energy, meaning more impact on the carbon footprint. 
Studies show that paper bags need to be reused at least four times to make it more environmentally friendly than using a single-use plastic bag.*
Of course we are not saying plastic bags are good for the environment and we would encourage all our customers to reuse plastic bags they have.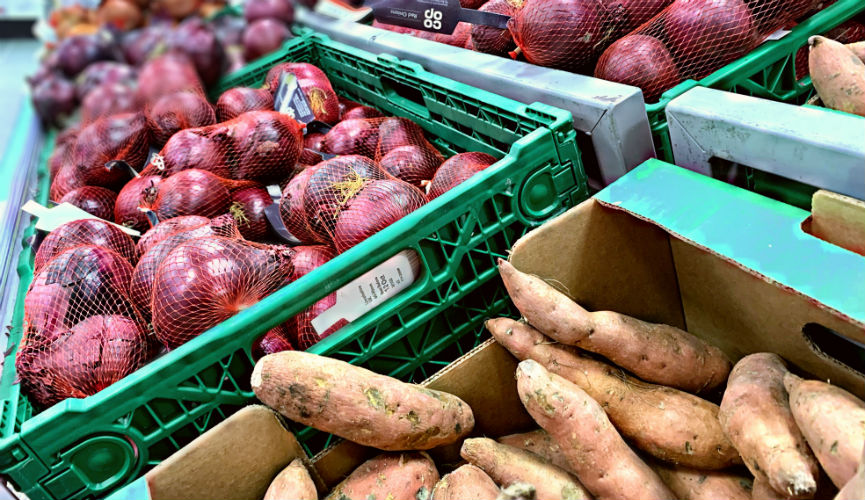 Why do we still offer plastic produce bags?
We recognise that single-use plastic produce bags can be damaging to the environment if not disposed of correctly.
We encourage our customers to reuse their produce bags where it is safe and hygienic to do so, and dispose of these responsibly with household waste at the end of the bag's usable life.
In line with the new legislation being introduced in Jersey next year, paper bags used as a plastic bag or lightweight plastic carrier bag substitute, impractical of reuse, will be banned. Although paper bags, with or without a handle, which are less than 50gsm will still be allowed as long as they meet the set specifications.
The aim of the Jersey Government's new legislation is to reduce waste, increase reuse and support Jersey's carbon neutral strategy by removing single-use bags. This cannot be achieved without including the type of paper bags which are just provided as a single-use alternative to plastic bags.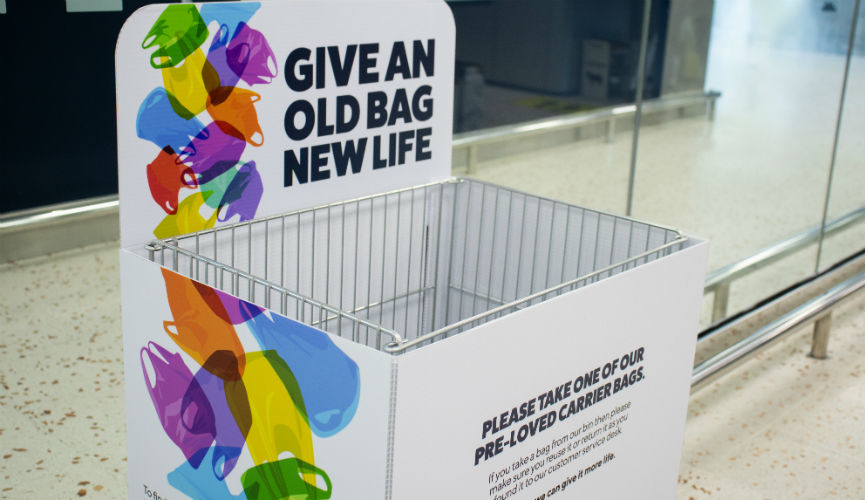 What other steps are we taking to reduce the amount of plastic bags being used in our stores?
Earlier this year we increased the price of our Bag for Life from 10p to 15p per bag. We made this change ahead of the legislation being introduced next year in a bid to encourage our customers to bring back their bags. The price will increase again next year after debate.
We have introduced reusable bag bins into all our Grand Marché stores. These are there should anyone forget their bag and need to use one. Customers can also drop any preloved bags they no longer want into the bins.
Our Grand Marché St Helier store now has a refill station, which stocks a number of cupboard staples plastic free. You can bring in your own reusable container and buy as little or as much as you need.
We work closely with our local producers to make sure as many of our veg, salad and fruit products can be delivered to us plastic free. And we sell a wide range of reusable, organic bags perfect for your shopping. You will find these at our till points.
If you have ideas about more we could be doing to reduce plastic in our stores, please email sustainability@channelislands.coop