Carlos' summer favourites
30 July 2019
There's always reason to celebrate summer – whether you enjoy a BBQ on the beach, a picnic in the garden or a game of Frisbee in the park. And your Society has everything you need.
Our colleagues love celebrating summer. Here Carlos Aries, meat and fish counter supervisor at Grand Marché St Helier, shares what he loves about the summer months.
What does summer mean to you?
I'm originally from Portugal and my culture is all about preparing nice food. During the summer months in Jersey I get together with my partner and our friends and we prepare a nice joint of meat on an open fire. I have a barrel which I turned into a spit. We get together as many times as we can to eat and socialise.
What's your favourite summer food and drink and why?
My favourite thing to eat in the warm months is fresh shellfish with a nice glass of French white wine. I like the Portuguese wine too but French white is my favourite.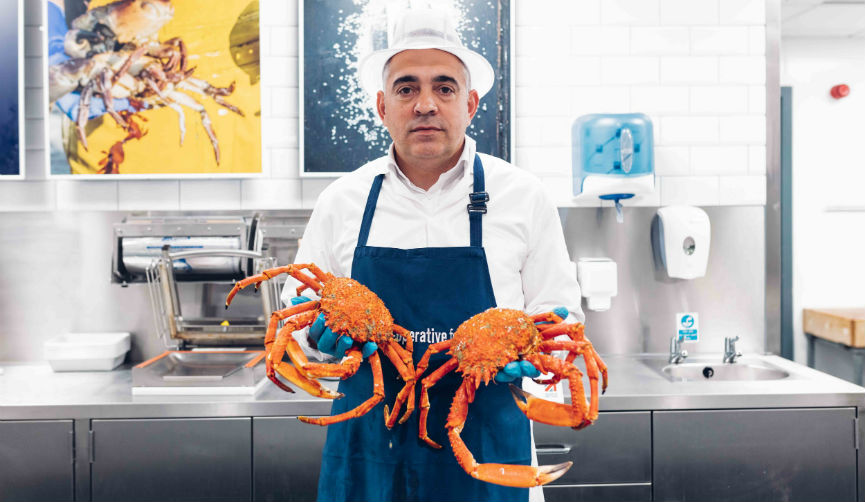 Do you prefer a BBQ or picnic and why?
I would always have to say BBQ. It is part of my culture growing up in Northern Portugal to prepare and marinate meat and cook on the fire.  The northern part of Portugal is all about great food.
Do you prefer ice cream or a cold drink and why?
I would always have to say ice cream and I love any flavour which includes strawberry.
What's your best childhood summer memory?
I remember going to the beaches in northern Portugal with my family.
What's your favourite summer location in Jersey?
I love spending any free time I have down on St Ouen's beach.
What's your favourite thing to do in the summer months?
Getting together as a group of friends as often as we can - great food a glass of wine and great company.
Find out more about how we're Celebrating Summer at the Co-op here