The Channel Islands Co-operative Society donates more than £9,000 to good causes in Jersey
24 May 2019
THOUSANDS of pounds have been donated to 18 Island charities, youth groups, schools and adult support centres as part of The Channel Islands Co-operative Society's Helping Hands fund.
The Co-op has run the Helping Hands fund since 1995 and to date approximately £288,000 has been donated across the Channel Islands to good causes. This year the fund awarded a total of £17,900 to 34 organisations in both Guernsey and Jersey.
Among those groups to receive funding in Jersey this year were Jersey Trees for Life, which plans to replace and add new squirrel bridges to the Island, the Red Box Project, which provides red boxes containing sanitary products to local schools and the Move On Youth Project, which is due to run cooking classes with Islanders aged between 13 and 18.
Also, to receive money from the Helping Hands fund were Jersey Sport and mental health support group LINC Community. In total Jersey benefitted from donations totalling more than £9,200.
Jersey Sport, which received £1,500 from the Helping Hands fund, was set up in 2017 to promote sport and active living in the Island. The organisation supports people of all ages and abilities to live healthier lifestyles by becoming more active through sport.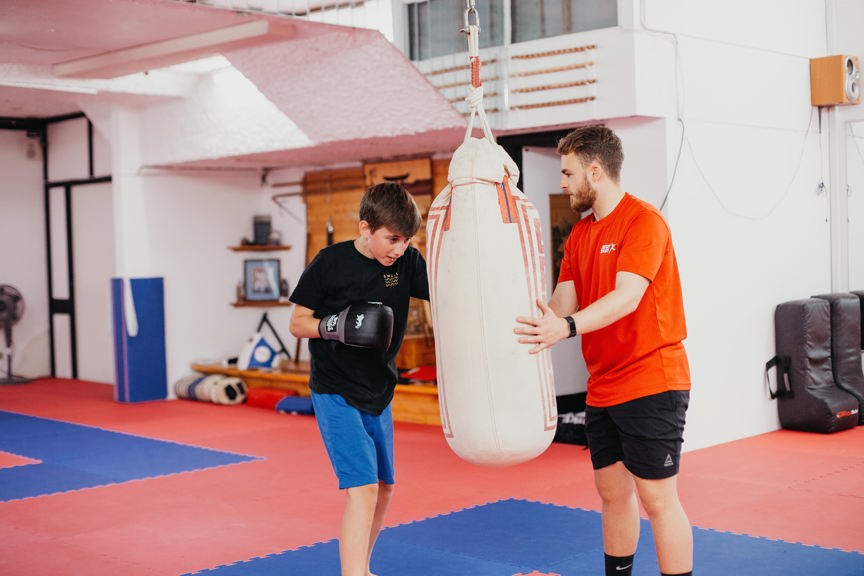 Catriona McAllister, chief executive officer at Jersey Sport, said: 'We are so grateful to the Co-op for providing this grant. The funding makes it possible for us to extend our programmes providing additional support and physical activities to disadvantaged and disabled young people.'
She added: 'It's medically proven that those who do regular physical activity have up to 35 per cent less chance of having a stroke or coronary heart disease and are at lower risk of developing type 2 diabetes. There are many other health, educational, social, environmental and economic benefits to developing an active Island. To maximise these for our community, it's paramount that all children and young people of all abilities have the opportunity to live an active lifestyle for a healthy future.'
LINC Community, which offers a free, weekly drop-in support group for adults struggling with their mental health and wellbeing received £500 from the Helping Hands fund. LINC Community provides a safe space for Islanders to meet up in a non-judgemental environment, to build friendships, break isolation and try new activities to improve their mental wellbeing.
The group facilitator Jo Thorpe said: 'We are so grateful to the Co-op for the Helping Hands funding which will go towards running costs of the organisation and resources for activities for the rest of the year. Knowing that we have some funding in place means we can continue to put on a meaningful programme with scope to grow and reach even more Islanders who need support.
'Our group is facilitated by people who have lived through experiences of mental health challenges. The benefit of bringing people together is such a positive and powerful opportunity to help break stigma and isolation, as well as receiving informal support and building wonderful friendships. We all have mental health just like physical health and we know that sometimes it gets a little off balance. It's vital that there is readily available support to access for those who need it. Our drop-in needs no referral or diagnosis. A warm welcome awaits any adult that is struggling,' she added.
The Society received 110 requests for funding across the Channel Islands for this year's initiative. In Guernsey, 16 charities benefitted from donations totalling more than £8,700.
Katey White, the Co-op's membership and community manager, said: 'We receive numerous requests every year for the Helping Hands fund. It's always difficult choosing which charities to support as they are all doing such great work within the Islands. We look at each individual application and try to make our donations benefit as many charities and people as possible.'