Guernsey Dairy: Meet the producer
07 May 2020
As the Channel Islands prepare to mark Liberation 75, we look back at what times may have been like for those living under German rule and how important the role of our local producers was and still is.
Commodities such as tea, milk, butter and bread were not readily available during the Occupation but one thing that hasn't changed is islanders' love of milk. We're lucky to have world renowned dairies in both Jersey and Guernsey and nothing quite beats the taste of their milk.
The 'Societe d'Agriculture' was established in 1817 and received Royal Patronage in 1842. A product of her island home, the 'Guernsey' has been developed over two centuries to meet modern dairy requirements. Guernsey Dairy, based at St Andrew's Dairy, was built in 1951, previously milk came from two privately owned dairies whereas now the Dairy is owned by the States of Guernsey. The taste of Guernsey milk is still loved as much today as it was in 1951. And over in Jersey, the Jersey Milk Marketing Board was established in 1954 and Jersey Dairy still produce the delicious milk we know and love, straight from the famous Jersey cow.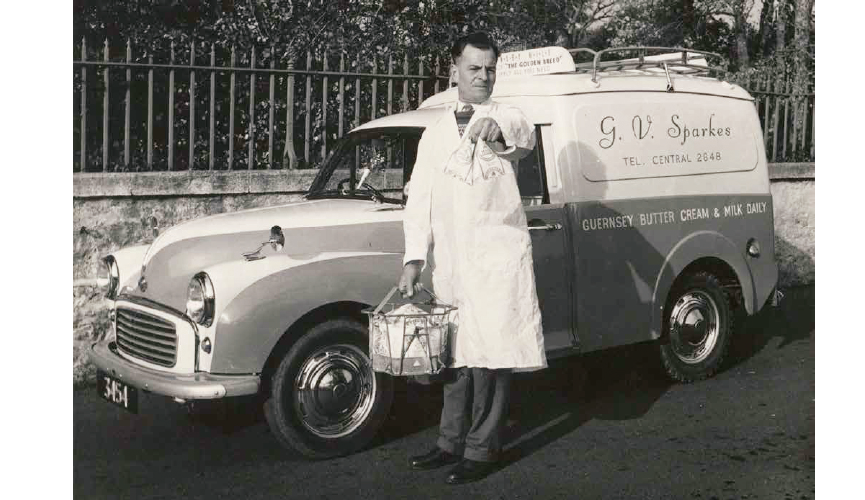 What was milk production like during the Occupation?
The Channel Islands were occupied by German forces during World War II which meant a number of islanders were evacuated, including dairy farmers. The Germans gained control of milk supply in Guernsey with the order that all milk produced on the island was sent to a central facility. The milk was processed in the central dairy until Guernsey Dairy was established on its current site in 1951.
Dave Domaille, production manager for Guernsey Dairy, has worked for the dairy for 30 years. Both his brothers and uncle have also worked for the company.
He said: 'The industry today is unrecognisable compared to what it would have been like 75 years ago. The milk would have all been collected by the Dairy and delivered to the processing facility in churns, which was weighed by hand. Unpasteurised milk was available straight from the cow, whereas now everything we sell has to be pasteurised.
'If you knew a farmer during the Occupation then you would get milk – if not then I think you would have just drank water. I think those living in town would have suffered more than those in the country as they would have had better access to milk.'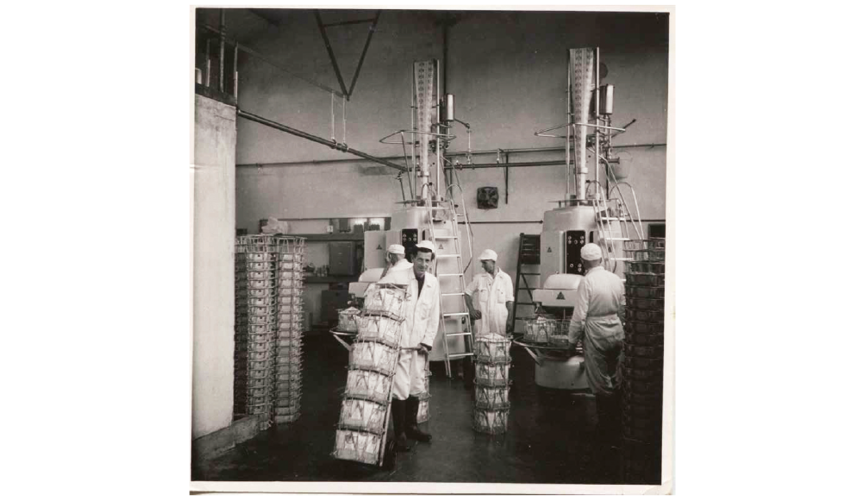 He adds: 'I have seen big changes even in my 30 years. We used to collect the milk from the farms in churns. You would have little slips of paper to say how much milk you had taken. Then you would take it back to the yard and process it.'
Why is it important that people buy local?
Just after the liberation, there were more than 400 dairy farms on Guernsey. Today the Guernsey Dairy receives its milk supply from 14 working dairy farms, however, the total number of 'milkers' remains largely the same at approximately 1,550. Besides fresh liquid milk, the Dairy also produces butter, cream, cheese and ice cream.
Dave said: 'It's so important that people buy local products and keep local producers in business. Massive industries like tomatoes and flowers have all but gone from Guernsey now. We have seen a spike in people buying our local butter, cream and ice cream during the coronavirus pandemic.
'I love working for the dairy. Our milk is one of the last local products left in the island,' he added. 'Jersey has a much bigger milk industry than ours but Guernsey Dairy is still so important to island life.'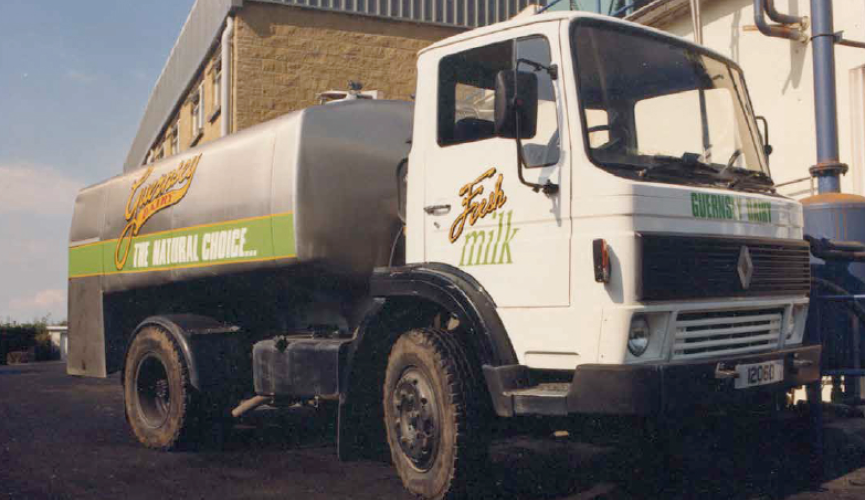 Why is it important we mark Liberation Day 75 and remember times gone by?
Dave said: 'We must remember what islanders went through during the Occupation. We can learn by their lessons, which have shaped how we live our lives now. The same way the decisions we make now will shape our own future.
'It's hugely important that we remember the Occupation and celebrate the day our islands were liberated from occupying forces.'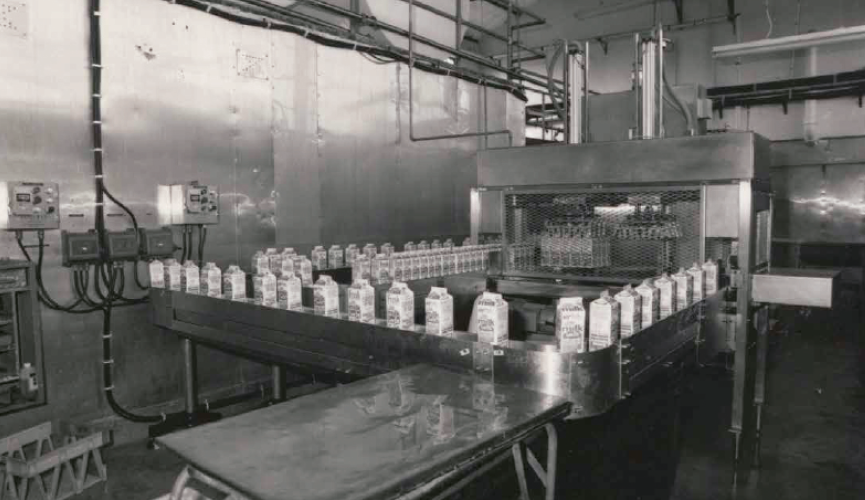 Finally, we need to ask – what's your favourite Guernsey Dairy product?
He smiles: 'One of my favourite products is our butter and I love cooking my steak or ormers in a hot pan with butter. My wife also makes a lovely chicken dish with our cheese, which she stuffs into the chicken and wraps in ham.'