How Men Walk Men Talk is supporting men's health
14 June 2019
As organisations across the UK and Channel Islands highlight Men's Health Week (10-16 June), islanders Matt and James tell us why their idea Men Walk Men Talk (MWMT) is so important, and why talking can sometimes be the best medicine.
The idea of MWMT was born after both Matt and James realised that people's free time was becoming less and less and the opportunities to just 'chat about stuff' were not happening.
MWMT is quite simply a 5km walk, once a month, where men can meet and talk about whatever they like.
Supported by our Helping Hands fund, MWMT has grown from a very simple idea to an important event in the island's monthly calendar.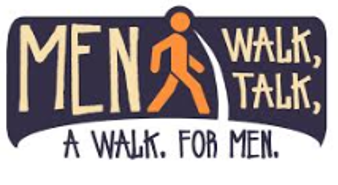 Why is MWMT so important?
In the UK suicide is the single biggest killer of men under the age of 45. In 2016, the latest available figures, show there were 15 confirmed suicides in Jersey. Figures also show that the number of people attempting to take their own lives hit a six-year high in 2018, with 39 suicide attempts recorded at the Hospital's emergency department.
James said: 'The walk gives men an hour to just escape life and have a break.
'Some people have come and opened up about issues they are dealing with and others have just come and chatted about 'stuff.'
'One man hadn't been out for three months but he came along to one of the walks. It was so nice to hear that we had helped him.
'I feel like every walk we have achieved something.'
Matt adds: 'It's a fact that the number of men committing suicide is increasing. We need to provide a solution and by providing an hour where men can just come along, declutter their lives and talk to someone new we hope we are doing that.'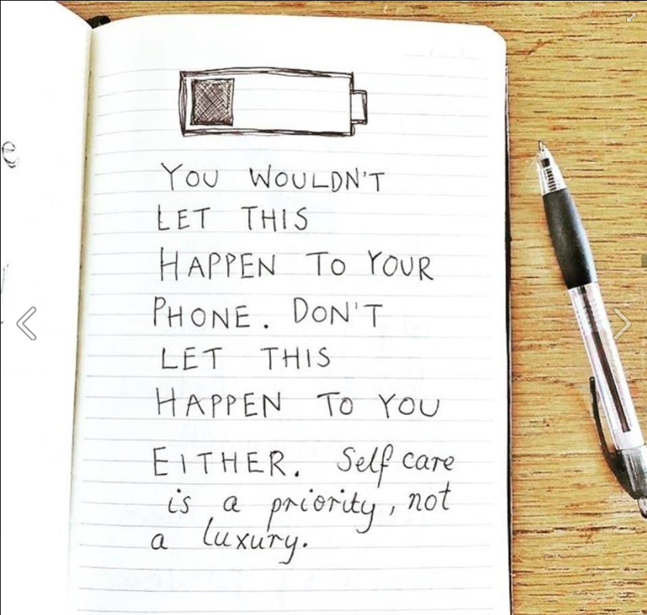 How did MWMT start? 
Last year, in the midst of the festive period, Matt and James observed that while the season is a cheerful one, it can put a lot of pressure on people too.
They said: 'Christmas seems to start so early in the year nowadays and there is a lot of pressure on people.
'We also noticed that men have very few stress outlets these days - things like participation in team sports, where you'd have the chance to chat afterwards, or the more traditional 'pub time' with friends - opportunities now are significantly decreased.
'Men Walk Men Talk is the outcome of this observation - it's a chance to do something in a non-pub environment where men can just have a chat.'
The first walk was held on Sunday 27 January at Les Quennevais. Since then more than 40 different men have taken part in at least one walk.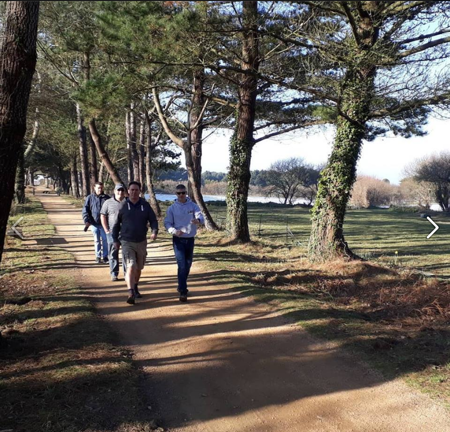 Co-op's Head of Marketing, Carl Winn took part in one of the walks 
'For me, the thing I like about the MWMT walk is that you can just treat it as a way of socialising whilst keeping fit,' he said.
'It's a great opportunity to get people active whilst meeting potential new friends. The walk isn't challenging and it can be done at your own pace in a really relaxed environment.
'There is no pressure on people to turn up and talk. If you want to talk you are able to but if you don't want to then that is also fine.
'For a lot of men, they might be committed to a sport, or some form of hobby, every weekend for a number of years. When you get to a certain age that stops and the men you used to see every week are no longer people you tend to socialise with. MWMT have set something up that allows men to have an hour of time to themselves to just talk about something different and meet new people.
'I can't praise MWMT enough for what they are doing. They are giving men an outlet to get away from the everyday stresses of life.'
Find out more about our Helping Hands fund and how it is has supported so many local charities.