Sea Level Eco Distillery: Meet the producer
18 September 2023
Introducing Sarah Gaudion, the mastermind behind an artisanal gin distillery nestled in the heart of Gorey Village. Her eco-friendly distillery crafts a range of gins that draw inspiration from the vibrant coast of Jersey, while also working towards becoming the most sustainable distillery in the Channel Islands. Join us as we chat with Sarah about the fascinating journey of gin-making and the importance of supporting local businesses.  
Tell us how Sea Level Gin was born?  
It has been a dream for over a decade to have my own distillery, long before the gin resurgence. I finally got round to it when I turned 40, after 2 children, a divorce and a couple of house moves. I bought a Victorian house in Gorey Village and thought the end of the garden would be the perfect spot for a tiny eco distillery.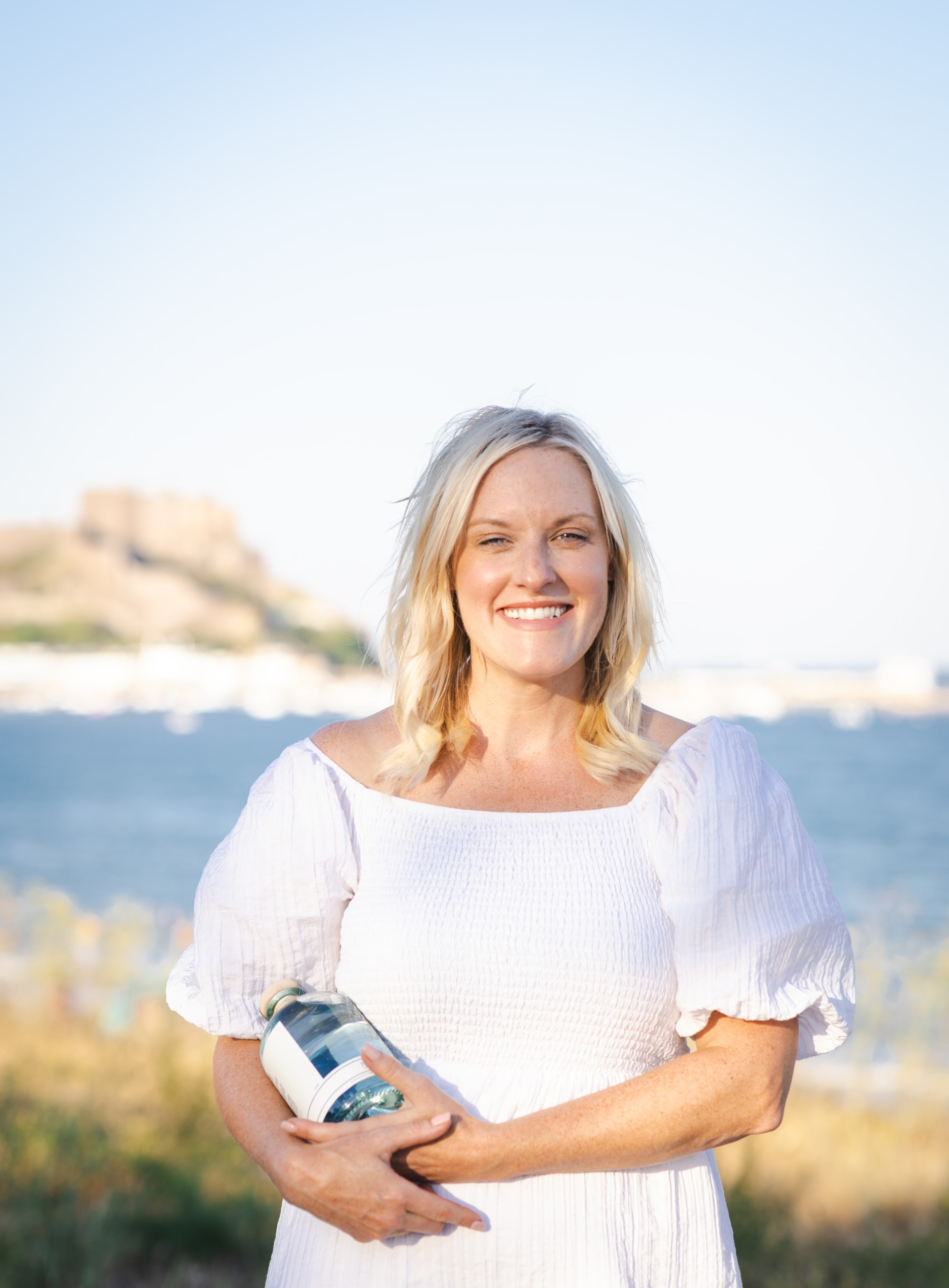 What makes Sea Level Gin so unique? 
We are very small batch, and everything is done by hand. We grow some of our own botanicals and use Jersey producers as much as possible. We peel and dry the citrus peel, grow our own limes and lemons.  We are also an eco-distillery, so our products are plastic free, we compost all our waste, and we offer bottle back recycling. Our bottles are made from glass, which is already recycled, and it is thinner than other bottles used in spirits, so it uses less resources and less energy to make and transport. They come from Northern Italy, so nothing comes from China or is shipped thousands of miles.  
What gave you the idea for Sea Level Gin?  
I had been trying to come up with a name for the gin for ages, but trying to find something meaningful to what we do and where we were located was a bit challenging as so many names are already taken. The name just came to me when I was sat on Gorey Pier.  
Can you talk us through the process of making Sea Level Gin?  
First of all, I get all the botanicals ready. That might mean coriander seeds we have grown ourselves or raspberries. I will also hand peel and dry the various citrus fruit (lemon, lime, orange, grapefruit). All our botanicals are soaked overnight before we turn the stills on. Once the still is on then the gin comes out at about 93% ABV and is diluted down to 40%. The process doesn't involve any chemicals, or adding any sugars, sweeteners, artificial or synthetic flavours. It is then hand poured into recycled glass bottles, stoppers and labels added.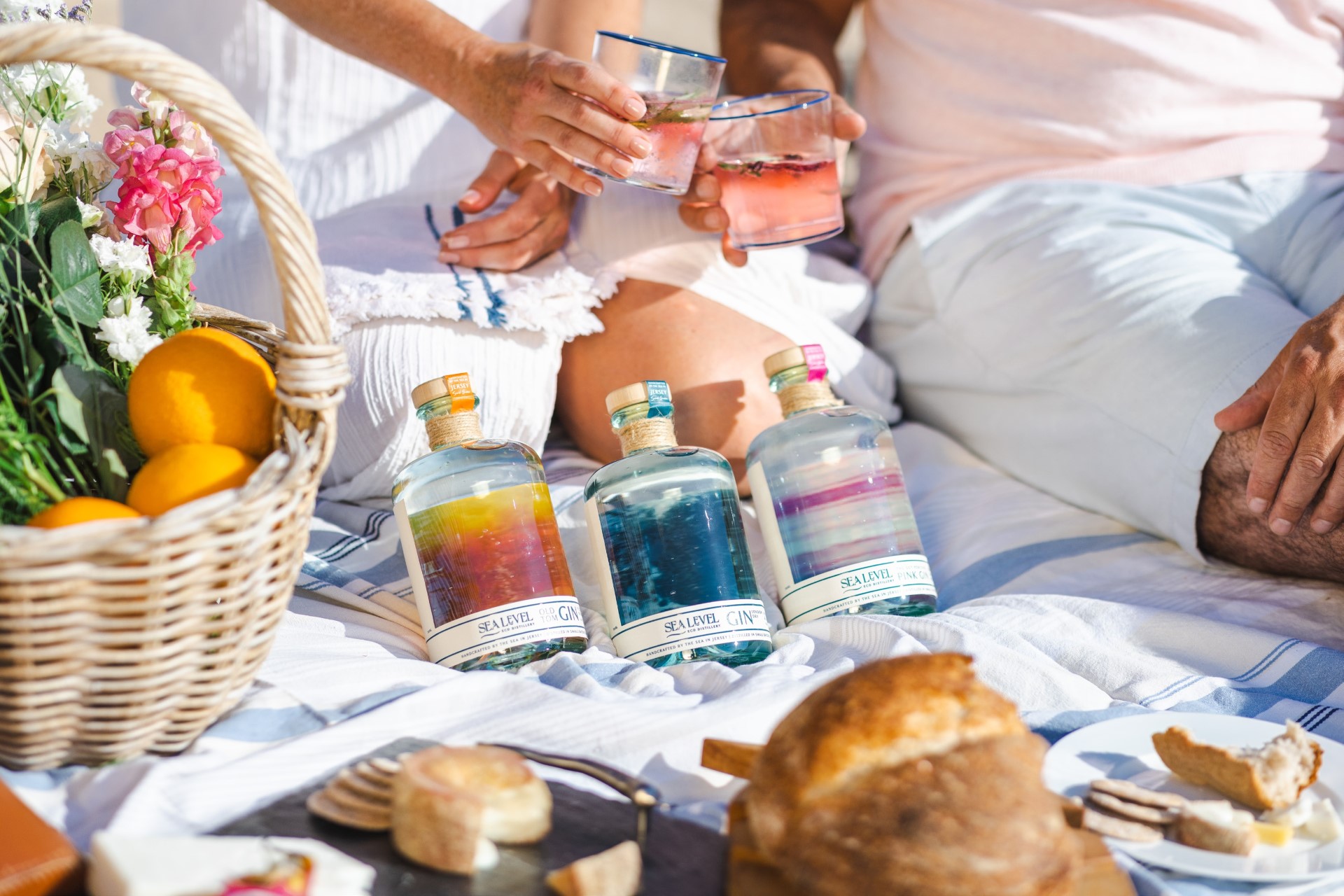 What were you doing before you started Sea Level Gin? 
I am the part time CFO for Livingroom Estate Agents by day. I am still doing that job as I love it and the people are amazing, but it also allows me to build up the distillery without worrying about paying the mortgage! 
Can you describe an average day at Sea Level Gin?  
First job is to check any orders that came in overnight. Get those ready to go out.  Because I do the deliveries myself it is always nice to get out and about and catch up with my suppliers. Then I'll check stock levels and all the other bits like stoppers, labels, string, packaging and order anything I might need. Then I pick it back up when the children are in bed and do any pouring, labelling etc. Then at weekends it is social media content time, keeping on top of the website and any planning for the coming month.  
How important is it for people to support local businesses?  
It is so important. It definitely showed that during covid. It is very important in Jersey to have a variety of industries as it not only gives diversity to the local economy but also provides a variety of jobs to local people outside of finance.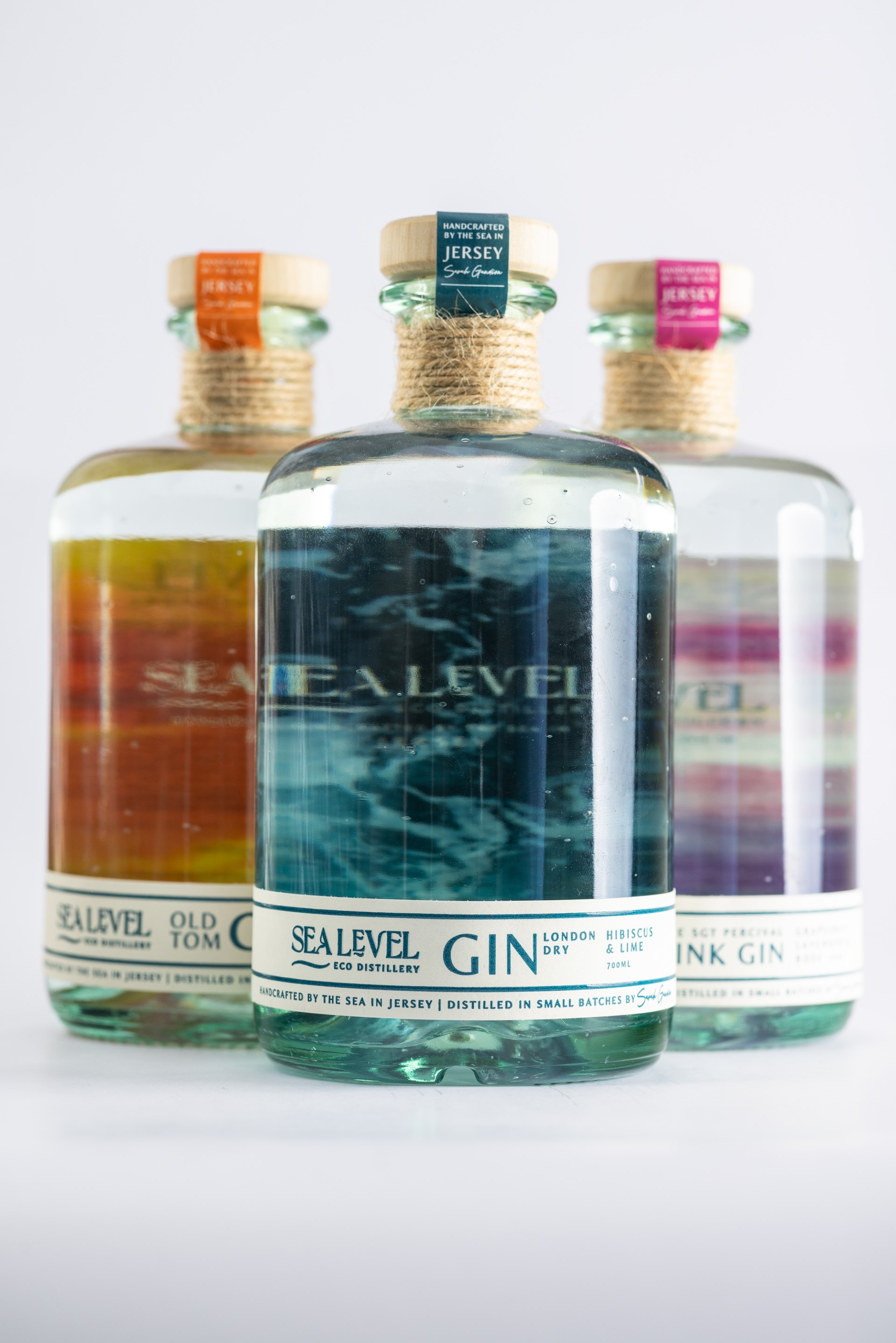 What does supporting local mean to you?  
It means everything. I have been so fortunate that large and small companies have been so supportive of my business from day one. My suppliers have gone out of their way to help in any way they can, and it's nice that I can support their businesses back.  
What's your favourite Sea Level Gin product?  
It changes on the time of year. I am drinking the Sgt Percival Pink Gin at the moment, with a lot of ice. But I have also been getting more into cocktails and the Oyster Catcher cocktail on our website is very good.