Taking steps towards making a real difference
05 July 2018
Guernsey may not be the biggest of islands, but it's winding country roads and busy, bustling streets make it an idyllic place to live.
For us, it's home to the Sarnian members of The Channel Islands Co-operative Society. And we're proud to be making a real difference to the communities we serve right here in the Bailiwick.
Being such an integral part of the community means that we are able to always be on the front foot when it comes to giving back to charities and projects within the island.
And what better way to give back to our community (and take in the stunning scenery of beautiful Guernsey!) than to take part in a sponsored walk?!
In the warm, humid summer days of June 2018, 20 colleagues from the Society in Guernsey undertook a challenge; to walk around each of The Channel Islands Co-operative Society locations in the island – all in one day.
16 locations. 15 miles. One day.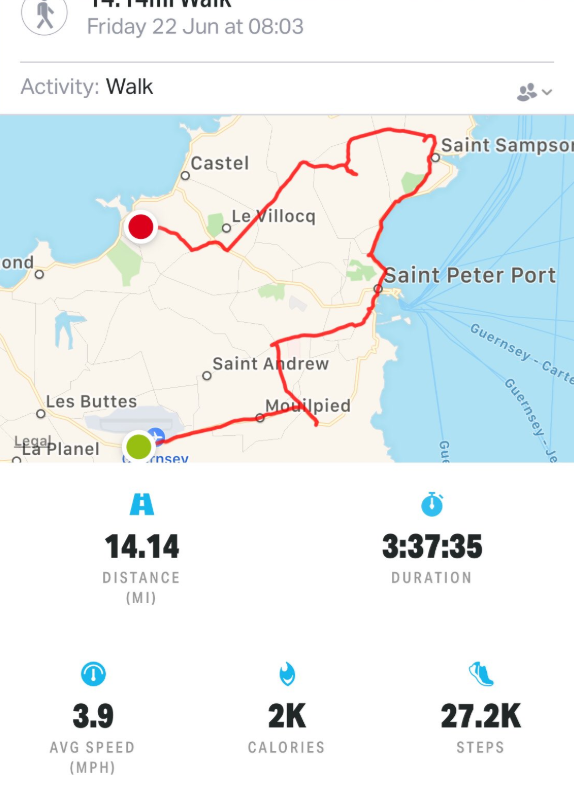 Why do they do it?
It's all in aid of a local school, Le Murier and their residential project.
Le Murier School seeks to help children of all levels and abilities gain the fundamental skills they need to succeed and thrive as part of a community. Their residential scheme further reinforces this by teaching students all about the essentials that they can use in day-to-day life to help increase their confidence, independence and ability. For instance, how to run a small shop.
This might sound like a fun, interactive project for the pupils but it also teaches them about how businesses work, how to manage, keep track of finances and stock – all things which could translate into skills they can use in later life.
"The on-site shop will provide the children with crucial life skills which they can use after their school education. There are a great range of different roles and responsibilities that go in to running a shop and we are excited for the students to be exposed to as many skills as possible. Going forward, we are also hoping that produce grown on the land around the cabins, like vegetables, fruits and eggs from the chickens, will be sold in the shop.' Gary Dovey, Outdoor Education and Learning Outside the Class teacher, Le Murier School
Simply put, we could even be helping to inspire the next generation of Society members and colleagues!
All because our colleagues and members in Guernsey gave their time, energy and money to support a fun, charity challenge that gives back to the community we serve.
That's how we're making a real difference. One step at a time.