The Jersey Cow Distillery: Meet the producer
24 August 2023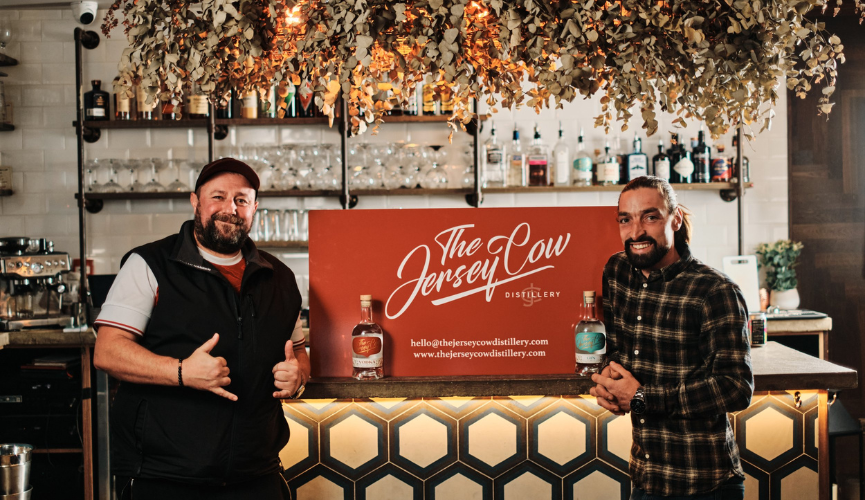 Wanting to capture the spirit of his island home and celebrate its world-class produce, Samuel Pierce launched the Jersey Cow Distillery, using fermented Jersey Dairy to make ever-so-drinkable spritis. We spoke with Samuel to find out more about his new venture. 
Tell us how The Jersey Cow Distillery was born? 
The Jersey Cow Distillery was born during my time at the European Bartending school in London. We had a day where we sampled vodkas and there was one dairy based vodka. I never knew you could make dairy spirits and being from Jersey the idea for The Jersey Cow Distillery was born.
What makes The Jersey Cow Distillery so unique? 
TJCD is unique because of the ingredients we use, regarded by us locals as the best dairy in the world. That's what makes us so special, along with the fermentation process. To my knowledge, we were only the fourth company in the world to use dairy for spirits.
What gave you the idea for The Jersey Cow Distillery? 
Tasting a dairy based spirit at EBS London where I did a Mixology qualification is when the idea came about and we have a small tight knit team that's got us to this stage. Along with some help from friends and family.
Can you talk us through the process of making your spirits at The Jersey Cow Distillery? 
We make the spirits by fermenting dairy to use as the base which is a method that's not commonly used. All our spirits are made from scratch which is something we're very proud of.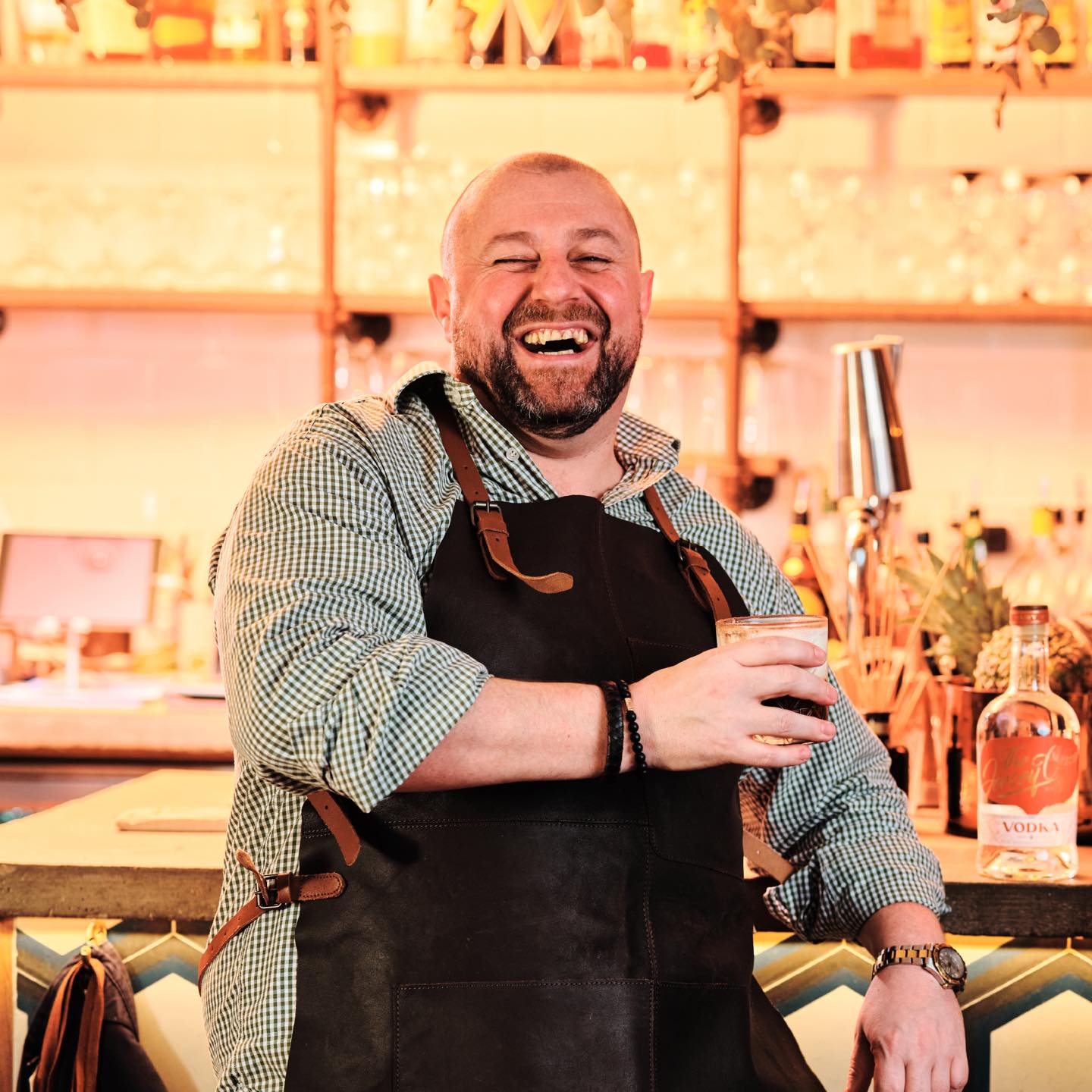 What were you doing before you started The Jersey Cow Distillery?
I lived in Mauritius for over 10 years where I was involved in the seafood business. I decided to move home and go back into hospitality which i'd been involved with since a young age. I went to London to do my EBS qualification where the idea for The Jersey Cow Distillery was born.
Can you describe an average day at The Jersey Cow Distillery? 
An average day is dealing with deliveries and looking at ways to grow the business. We hope to take our spirits to the global stage and help Jersey have another famous product using the best dairy in the world.
How important is it for people to support local businesses? 
It's very important to support local companies. The spirits industry in Jersey is in a boom and there are lots of cool products out there looking to make an impact on the global market. Being such a small island, we should be proud of what we're doing.
What does supporting local mean to you? 
We have worked with Jersey Dairy since the beginning and we support each other. We're proud to represent Jersey and when we promote our products on the global map we are also promoting and representing Jersey and Jersey Dairy.  The whole team at Jersey Dairy have been so supportive of what we're doing and what we want to achieve. Jersey is a community and I think we should all support each other to promote our special island.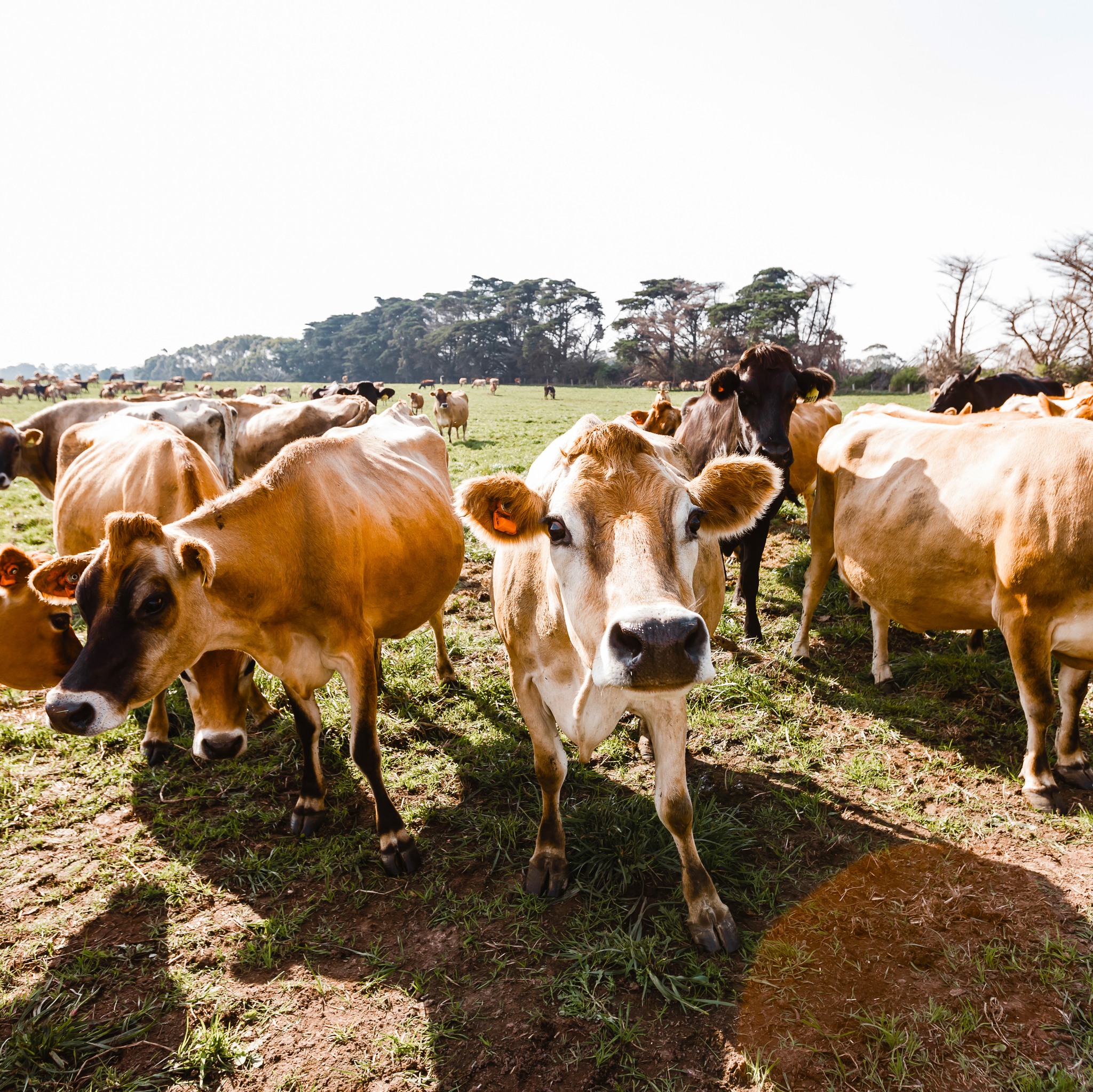 What's your favourite The Jersey Cow Distillery product? 
Personally, it's our vodka, straight out of the freezer is best, our Gin has been a big hit as well which is our latest product which is infused with Jersey Cream and blueberries.
We love feedback from our customers and we have a lot of exciting products coming soon. Next up is our pink gin. If you've got any feedback for the team please get in touch on social media or leave a comment on our tasting notes. If you'd like a private tasting or cocktail course with our products, then please contact us and we can arrange everything for you.