Locale The Bridge first opened its doors in November 2018 and is one of the Society's most energy-efficient and environmentally-friendly stores to date.
There are self-checkout tills for convenience, a customer service kiosk, energy-efficient fridges (A rating) and shopping baskets made from recycled plastic. Locale The Bridge sets a new precedent for how we want shopping to be; more eco-conscious, ethical and free from waste.
Nestled in the out-of-town community in the Vale, the team are always happy to welcome you to their store on The Bridge.
Store facilities
Bakery
Beers, Wines & Spirits
Flowers
Fruit & Vegetables
Hot Food & Drinks to Go - including slushie maker and hot dogs
Meat & Poultry
Newspapers & Magazines
Quick-out Self Scan
"Pay as you throw" Bin Bags and Bin Bag Stickers
Opening hours
Food
Sunday 17th December
Closed
Saturday 23rd December
7am - 7pm
Sunday 24th December
Closed
Monday 25th December
Closed
Tuesday 26th December
Closed
Wednesday 27th December
8am - 7pm
Thursday 28th December
8am - 7pm
Friday 29th December
8am - 7pm
Sunday 31st December
Closed
Find us
Locale The Bridge, 17 The Bridge, Vale, Guernsey GY3 5TD
Telephone: 01481231155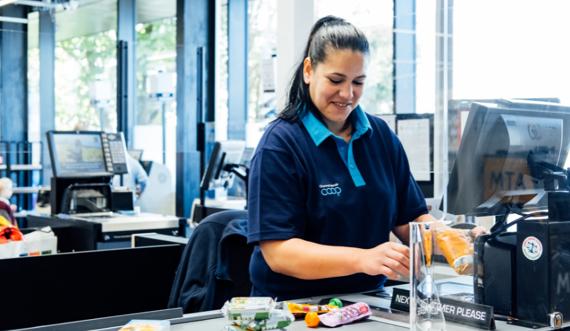 Careers
Ready to make a real difference in a career with your Channel Islands Coop?
See more