Ever wondered who owns Co-op Share Number 1?
17 June 2019
Carol Romeril has done it all – run a café, sold fudge at Living Legend, owned Jersey cows, produced her own clotted cream and bred gun dogs.
But the thing that makes her stand out for us is that she is the proud owner of Co-op share number one.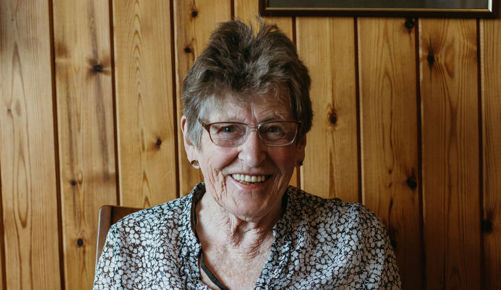 How Carol inherited the share number 
Share number 1 was not originally Carol's (after all, she wasn't around 100 years ago when her share number was created!).
It is in fact a number she acquired through a good friend and previous owner of the café she ended up running for a number of years.
The islander, who is in her eighties and the proud owner of dogs Poppy and Lulu, is a regular shopper at the Society's Locale store at Sion and is known by many of the staff as 'Mrs Share Number One.'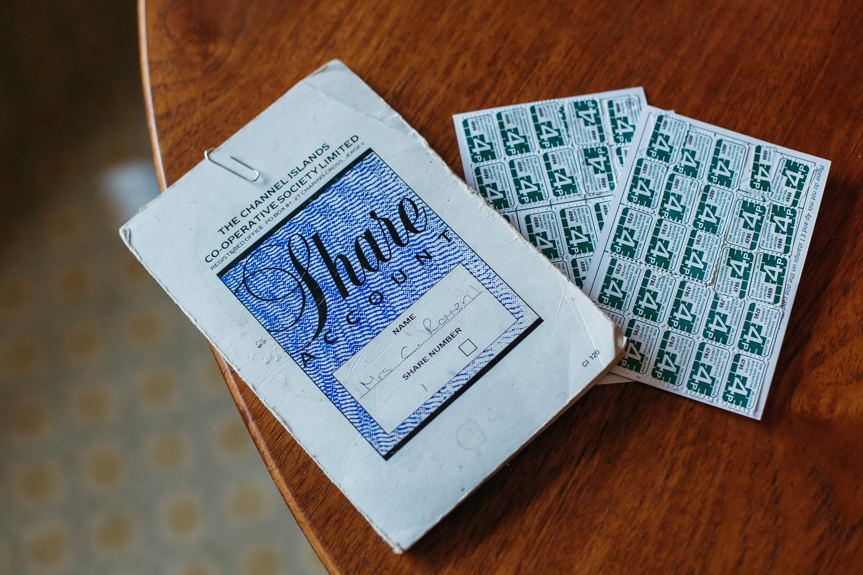 Originally from the Forest of Dean, the mother-of-two moved to Jersey in her 40s. Her parents already lived in Jersey.
She said: 'When I came to Jersey I had quite a lot to do with the Milk Marketing Board and I thought about going to work for them but my dad said he didn't think it was right for me.
He suggested going to see Robbie at the café and asking him if he had a job.'
Life running a café
Robbie Blackburn was the owner of Café Miko at Les Quennevais but was looking to sell the business and be closer to his children who lived in Australia. Carol's father lent her £15,000 to buy the café.
'Robbie stayed a few weeks to show me the ropes before going. He came back and he wasn't very well. I think he came back in the March and the following September he died of cancer. He was really kind and gentle. He got on really well with his customers and was well liked across the whole Island.
'I managed to pay my dad back two years after taking over the business, which I would say is pretty good.
'Lots of nice people would come into the café and I had some lovely girls working for me. In the winter, school children would come in and I used to keep the crusts of bread and make them toast and jam. That was nice.'
Carol soon went from running a café to selling fudge
It wasn't long after selling the café – to spend more time with her mother who was ill – that she decided she couldn't just sit around doing nothing. Carol applied for a job selling fudge at the Living Legend.
She said: 'I started on quite a low wage just to see if I liked it. After a month they offered me a job at £200 a week, plus bonuses, which was really good money at the time. It was quite good fun and on one of my best days I sold £1,500 worth of fudge.'
The Islander lost her husband, Harold, in 2002 and now lives with her two dogs, a few chickens and her parrot Joey. She enjoys pottering in her garden and playing Scrabble on her computer.