Fuel your little adventurer's souls, letting them explore your home in style with these super easy toilet paper binoculars.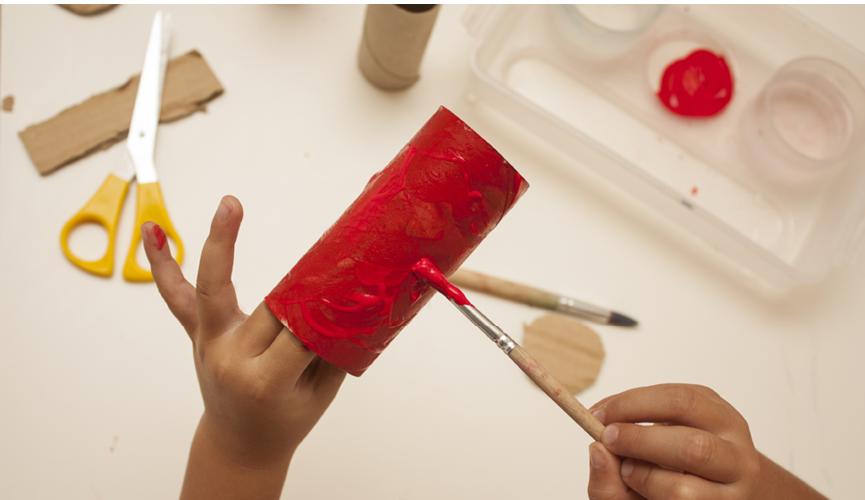 What you will need
2 X cardboard cylinders from your finished toilet papers
Glue or sticky tape
Paints and colours
Optional: String, stickers, sequins, gems etc
Optional: Clingfilm
How to create your binoculars
Paint or colour both of your cardboard toilet paper cylinders.
Add your embellishments making sure you leave a little space on the side of both of the cylinders.
Attach your two cardboard toilet paper cylinders together. Pop them side by side to create the binocular shape and stick them together with glue or sticky tape.
Optional: Cut out two circle shapes from the clingfilm. Cover one end of each cylinder, making sure you pull tightly so the cling film is firm and there are no creases.
Optional: Take 1 piece of long string and attach to the outer side of both cylinders.