Celebrating the old ways at Lé Viaër Marchi
20 July 2018
By Tanya Dorrity, Community Officer
What a perfect evening over 5,000 Guernsey folk spent on 2 July celebrating Guernsey's great annual get-together, sharing in the best of our island's traditions and temps passé!
We are proud to be the main sponsor of Lé Viaër Marchi, a local Guernsey event that demonstrates old Guernsey traditions with costumed actors bringing exhibitions to life.
It is truly a 'Guernsey evening' and our support of the event sits perfectly within one of our community pillars, 'the co-op way' – supporting local, and promoting the co-operative values and principles that make us unique.
Showcasing our local producers
This year we chose to celebrate the 40 local producers who, in 2017, we purchased over £11 million of goods from.  
Our community van lends itself perfectly to a family event such as Lé Viaër Marchi. This year we showcased products from:
Castel Farm Eggs
Guernsey Herbs
Torteval Cheese
Mark Langlois (peppers)
Guernsey Mushrooms
Guernsey Dairy
We also added a touch of theatre to the occasion with James Le Gallez from Hautes Maison Liquors offering tastings of his fine locally produced beverages, and Perelle Butchers offering tastings of their fantastic BBQ range.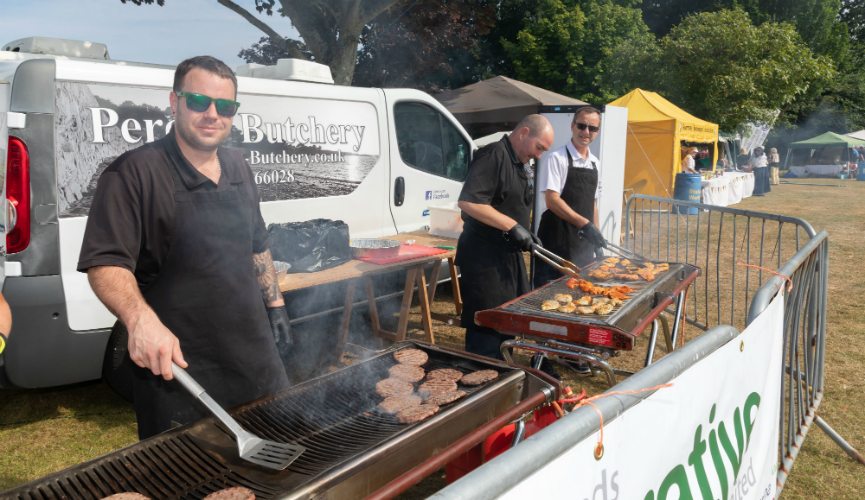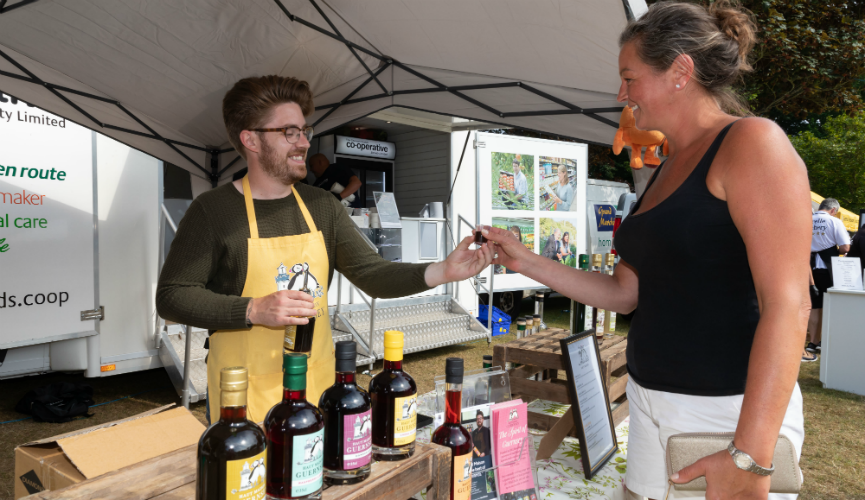 Looking after our local economy and environment
An event such as this enables us to really drive our belief that belonging is everything. To us, our local producers are our partners.
We actively look to stock our shelves with local products and are proud to have local producers as partners, in many cases for years and years. Buying locally is good for our economy, and the environment around us.
In line with our environmental policy, we also ensured that all products used on the night were environmentally friendly. We used biodegradable pots for the tastings and wooden forks sourced from sustainable forest wood.   
If you didn't manage to make it to Lé Viaër Marchi this year, I highly recommend it as a wonderful way to while away a few hours immersed in Guernsey traditions; eating and drinking the best of our island's heritage!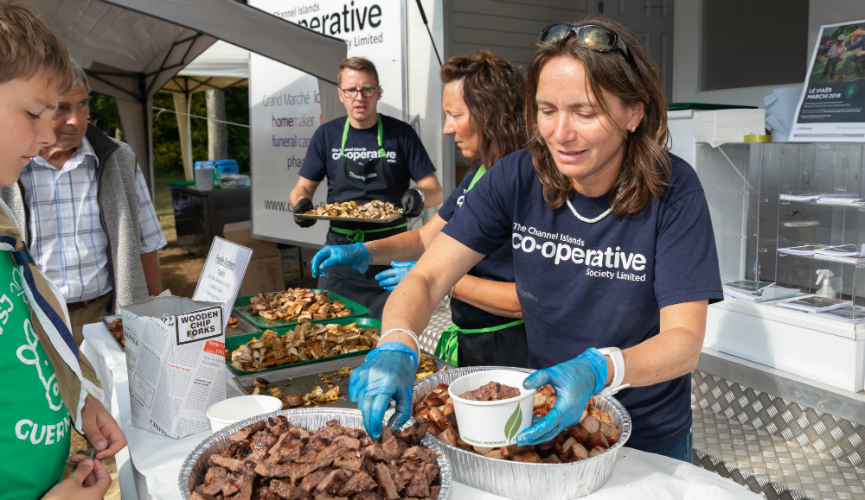 - Tanya Dorrity, Community Officer
Find out more about what we do in the community