Our members and colleagues made a real difference to our local environment.
Thanks to everyone who volunteered on Saturday 18 January and helped us plant 1,233 trees and shrubs. The trees and hedgerow whips were part funded by an Eco fund donation to Jersey Trees for Life, and money donated by the Society to mark our 100th birthday. 
We partnered with Jersey Trees for Life to celebrate our 100th birthday and make a lasting impact on our local environment.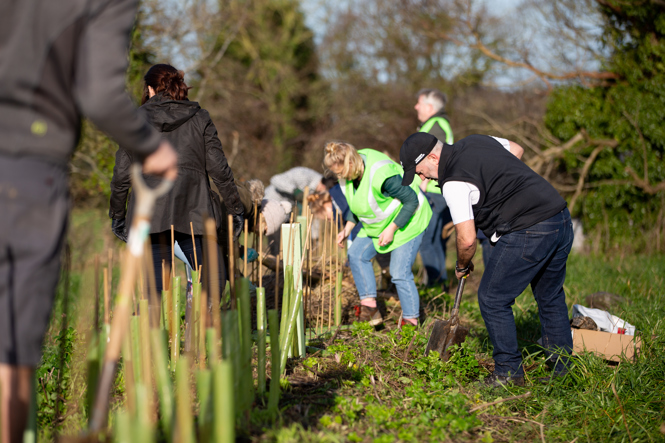 Why did we plant trees?
As an ethical and responsible retailer we are always looking at ways to protect our local environment, which is why we are celebrating 100 years of business by planting 100 trees and hedgerow whips. This is also a chance for our members to help Jersey Trees for Life plant the additional hedgerow whips that were paid for by a donation from our Eco fund in 2019.
We have joined forces with Jersey Trees for Life, who plant thousands of whips around Jersey each winter. Their aim is to have one continuing living corridor around Jersey to help protect local wildlife and keep it away from busy roads and prey. Our tree and hedgerow whip planting will help develop the living corridor around the island.
Since 2007, Jersey Trees for Life have planted more than 50,000 individual hedgerow whips, plus over 5,000 trees.