We know people's shopping trips are a little more stressful than normal during this uncertain time – but for those islanders with autism shopping can be a really difficult experience, especially now there are queues and lots of safety measures in place in our stores.
Which is why we have joined forces with Autism Jersey to support autistic islanders and their carers when they are shopping in our stores. Your Society does everything it can to recognise, reassure and respond to our members, customers and colleagues who have unseen disabilities and may need additional support while shopping.
Islanders can now apply for a blue wristband from Autism Jersey, which they are encouraged to wear when shopping. Our colleagues will also be made aware of their needs and help make their shop as stress-free as possible.
How to get a blue wristband: 
The wristbands are available by calling Kim on 01534 871888 and they can then be collected from Autism Jersey's entrance between 9am and 2.30pm Monday to Friday
The address is Century Buildings, Patriotic Place, St Helier, JE2 3AF
Those with wristbands can show them at our stores now
We are extremely proud to have a 'quiet hour' in all our Grand Marché stores, every Monday between 3pm and 4pm.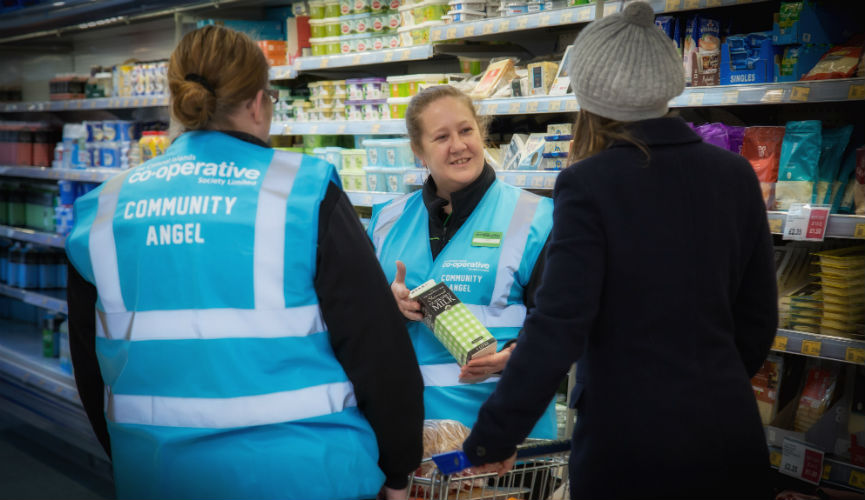 Our hidden disabilities Sunflower Scheme, also provides additional support to those with unseen disabilities while they shop. Our sunflower lanyards and pin badges help our colleagues recognise and reassure those customers who need additional support.
 Both the lanyards and pin badges can be collected from our Grand Marché customer service desks.