Charlie Coyle joins Travelmaker as Senior Travel Sales Consultant
15 November 2017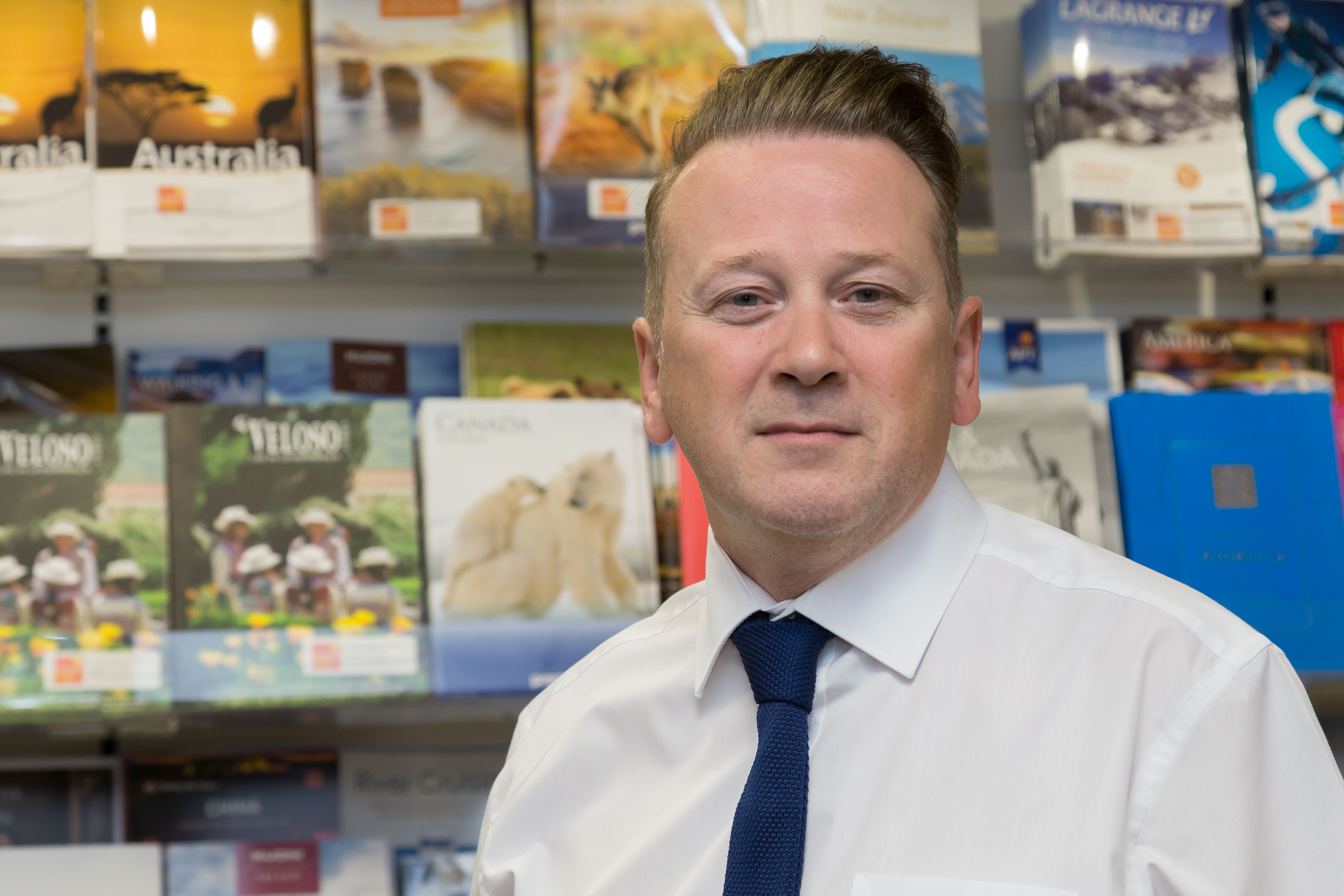 THE Channel Islands Co-operative Society has appointed Charlie Coyle as Senior Travel Sales Consultant at Travelmaker.
Charlie will join the Travelmaker team to help assist and advise customers with arranging travel.
Charlie, who previously worked for Thomas Cook and Thomson Holidays, joins the team with 15 years' experience in the travel industry. He has travelled extensively, acquiring accredited cruise knowledge certificates with several high-profile cruise lines, as well as ski specialist training and an in depth knowledge of sporting breaks.
'I am really looking forward to sharing my experience with the already well established team at Travelmaker and to welcome new and existing customers in store, many of whom I consider friends. I'm excited to be joining an independent travel agency, working with an experienced, dynamic team and upholding the Society's brand, delivering the high levels of service customers have come to expect,' said Charlie.
As a sports fan, Charlie was one of Guernsey's first travel sales consultants to start advising on sports breaks to Islanders. He has introduced this service at Travelmaker, with official reseller partnership status for most UK premier league matches, in addition to providing cricket, darts, F1 motorsports, tennis and NFL breaks. He will be training his new colleagues on this specialist area as part of his new role.
'I am delighted that Charlie has joined us, with his wealth of knowledge and experience, he will be a great asset to our team at Travelmaker. We pride ourselves on our ability to offer the highest levels of service because our team have first hand knowledge of the destinations customers want to travel to. Charlie has vast amounts of knowledge gained from extensive travel as well as many years' experience delivering the holidays customers dream of,' said Travelmaker's Manager, Sandy Ogier.
Charlie has been recognised by a leading travel publication, the Travel Trade Gazette, for outstanding sales, performance and customer service.