The Channel Islands Co-operative Society's longest running fund donates thousands to local good causes
30 March 2020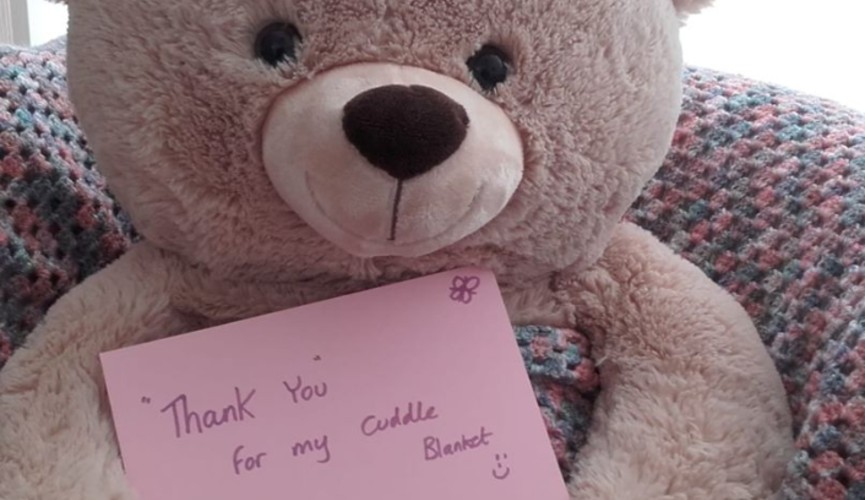 A choir which supports alcohol dependent islanders, families living with a loved one with a brain tumour and children who 'need a hug' are among 13 good causes to benefit from The Channel Island Co-operative Society's longest running fund.
The Helping Hands fund was launched more than 20 years ago and to date has donated over £300,000 to worthwhile causes across the Channel Islands. This year, the Society received over 100 applications from across the Channel Islands and has donated more than £8,900 to 13 Jersey based charities and organisations.
Among those to benefit from the fund were the Grace Trust's Park Life choir, which was founded to support islanders who are alcohol dependent. The Grace Trust will use the donation to buy equipment for the choir. Money was also awarded to The Jersey Brain Tumour Association to help provide family days for those who have a child or parent living with a brain tumour and Project Linus, that knit handmade blankets for children who are suffering either emotionally or physically.
The funding from the Co-op is awarded to good causes which promote social inclusion and diversity, health and wellbeing, support the elderly or vulnerable groups, help local producers or projects which protect our local environment.
Project Linus were awarded £500 which they will use to buy materials needed to knit, crochet and sew. The blankets are donated to schools, individuals, children's homes and Robin Ward. They are for children who are seriously ill, bereaved or traumatised.
Sarah Jordan, from the charity, said: 'We will use the money from the Helping Hands fund to buy materials for our volunteers, as we support several charities and agencies who have a real need for our blankets and we want to help our volunteers purchase the materials they need.
'We not only help those children who the blankets are donated to but our volunteers also benefit hugely from this project. Those who knit the blankets can often find themselves alone, or feeling less able than in previous years, and they are given a real sense of purpose when they can make something for a child in need.'
She added: 'Donations, such as that from the Co-op, are vital in keeping the charity going.'
A total of £8,900 was also donated to 11 good causes in Guernsey including Bowel Cancer Guernsey, Le Platon Residential Home and Paws for Support.
Mark Cox, acting chief executive officer for the Society, said: 'We are delighted to have been donating money to local charities and organisations across the Channel Islands through our Helping Hands fund for so many years.
'Every year we receive so many applications and it is always so hard to choose the successful projects. We hope the money donated this year will help a number of good causes in Jersey go on to make a real difference to the community. We are proud that the Helping Hands fund enables so many small groups to continue the vital work they do within our local communities.'
All those to receive funding in Jersey were Art in the Frame Foundation, Autism Jersey, Friends of St Peter's School PTA, Grace Trust Jersey, Jersey Brain Tumour Charity, Methodist Homes for the Aged, NSPCC Jersey, Project Linus, Rising Voices, Stroke Association, The Inclusion Youth Project, and The Oasis of Peace.