Co-op Community Fund donates £46,890 this year to over 40 charities and causes in Jersey
23 November 2022
£46,890 has been donated to 41 charities and causes in Jersey this year, thanks to the Co-op Community Fund. Now in its second year, the Community Fund is available to environmental and community initiatives making a positive difference on our islands.  
Community is at the heart of everything we do and by shopping at your local Co-op, you are contributing to a wealth of fantastic community and environmental causes. The latest round of grants cover a diverse range of areas, from £219 to purchase a metal detector for a reuse initiative, to £2,238 for pop-up Nature Play sessions for families in Millbrook Park woodlands.
One recipient of this year's Spring round of funding, Family First, said the fund has made a daily difference by providing a welcoming and safe space for meeting with families. The charity provides invaluable support to families of sick children who need treatment away from Jersey and the fund contributed to a new space for family support. 
Cheryl Dolbel, Family Liaison at Family First said: 'The Community Fund generously donated £1,172 to us so that we could create a private space and a welcoming and calm environment to meet with these families before they go off island and after they return. This has made such a difference to our office space and is used daily by family's we are supporting, allowing us to spend time with them in a quiet, comfortable place. 
'If you're thinking of applying to the Co-op Community Fund then please go for it. The whole process of applying for support with a project is very simple and straightforward and it has made such a difference to our service.'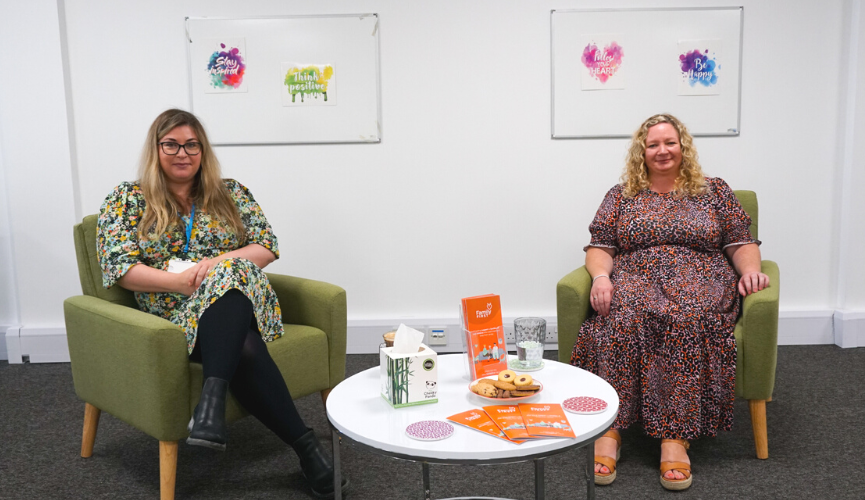 Pictured: Cheryl Dolbel, Family Liaison Manager (left) with Jessica Paton (right), Family Support Worker at Family First
Recipients from our latest Autumn round of funding include Autism Jersey for mindfulness workshops, Nature Base providing pop-up nature play sessions, and Acorn Enterprises to purchase a metal detector for a reuse project. 
Acorn Enterprises, one of Jersey's largest social enterprises, provide employment and training for people who have a disability or long-term health condition. 
Brooke Suddaby, Training and Development Co-ordinator at Acorn Enterprises, said: 'The Co-op Community Fund has proven to be really successful within Acorn and all the clients are just shining every time they come to the projects which is really lovely to see.'  
A new metal detector will help to de-nail wood for Acorn's Woodshack project, helping to make furniture and quality gifts from timber that would otherwise have been thrown away.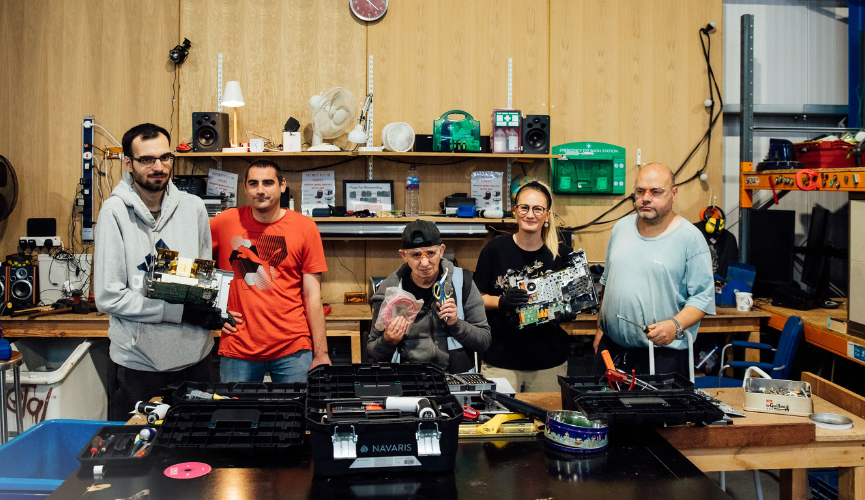 Pictured: Brooke Suddaby and the team at Acorn Enterprises, who work on various recycling projects
After a second successful year of Community Fund donations, Carl Winn, head of community and sustainability, said: 'We know that there are so many community groups, clubs and charities in our islands doing incredible work and supporting our islanders every day. It's in the DNA as a Cooperative to make a real difference in the community, and our Community Fund is in place to support charities and not-for-profit groups who share our vision.
'It's our way of recognising the positive things that are happening right here in Jersey, and giving local causes that little bit of financial support to help them to continue the truly amazing things they do daily.'
Donations were also made to charities and causes in Guernsey, with £33,496 donated to 33 charities and causes.
Applications for the Co-op Community Fund remain open all year-round with pay-outs being made to successful projects in spring and autumn. Full details on the Co-op Community Fund can be found at: www.channelislands.coop/communityfund