Have yourself a Fairtrade Christmas
09 December 2021
We're proud to be one of the largest stockists of Fairtrade products in the Channel Islands.
But did you know that by buying Fairtrade with us this Christmas, you will be supporting Fairtrade producers from around the globe?
Whether you're a last-minute shopper or love to plan your presents well in advance, we have lots of great ideas that support people and the planet.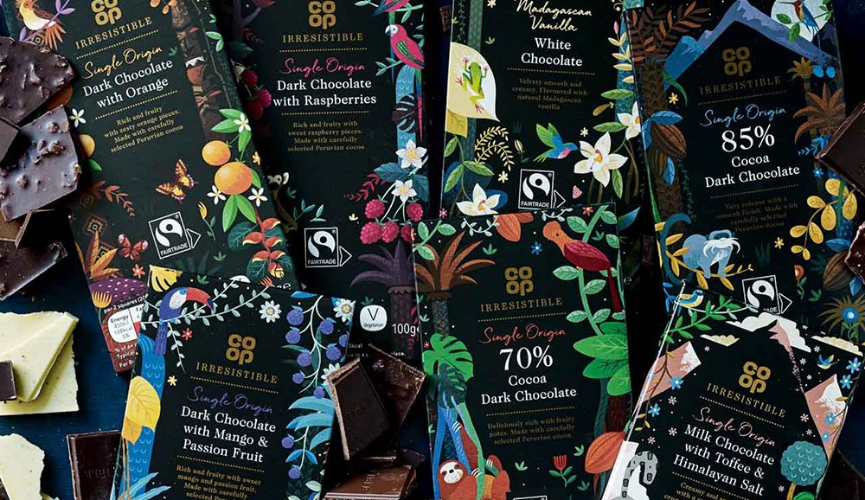 A sweet treat
We are very proud that all of our own-brand chocolate is Fairtrade. And, we do have a delicious range, if we do say so ourselves! 
Why not gift some Co-op Irresistible Belgian Chocolate Florentines or Co-op Irresistible Marc de Champagne Truffles? Our Co-op Irresistible Belgian Chocolate Baubles are a perfect little sweet treat.  
A box of Co-op Irresistible Salted Caramel Truffles make an indulgent gift, or how about treating yourself to the ultimate winter warmer, our melting orange chocolate bombe. Simply add the Fairtrade chocolate bombe to warm milk and watch it melt and release delicious marshmallows from its core. 
We also have stocking fillers for the children sorted too. Check out our Co-op Chocolate Lollies or Co-op Free From Chocolate Coins – all Fairtrade too.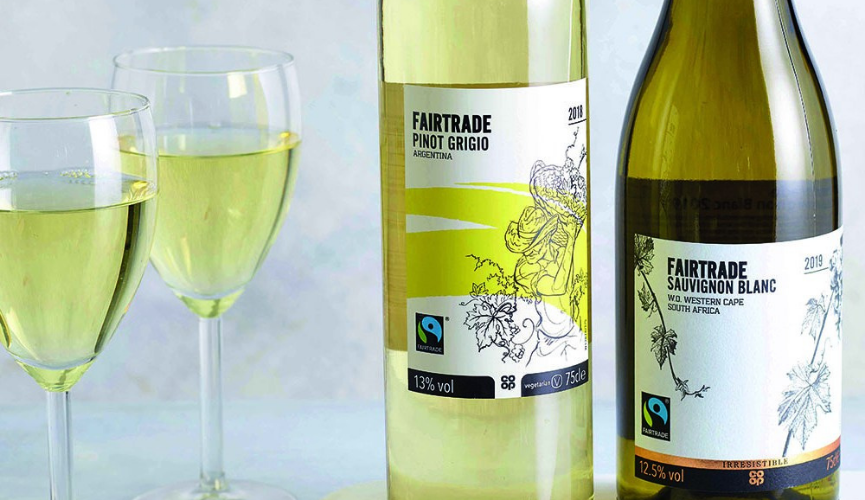 Fancy a tipple of these Fairtrade favourites?
Find the perfect tipple for your Christmas table this year. Our Fairtrade wines guarantees producers are paid fairly.
Find a flavoursome festive red wine in our Co-op Irresistible Fairtrade Organic Malbec — a powerful and robust red packed with dark fruit notes. Thanks to Fairtrade Premium, wines like our Malbec have helped build a school in the village of Tilimuqui, in north-west Argentina, which today is attended by the children of the Fairtrade winemakers. 
Or, if you prefer a white wine, why not try our zesty, Co-op Irresistible Sauvignon Blanc – a perfect accompaniment to your Christmas menu.
For the coffee connoisseurs
If you know a coffee lover or two, why not introduce friends and loved ones to Fairtrade coffee. Our whole range of own-brand coffee has been Fairtrade certified since 2003.
Our recommendations are Co-op Fairtrade Espresso Coffee Beans, Co-op Irresistible Fairtrade Colombian Instant Coffee and Co-op French Style Fairtrade Roast & Ground Coffee.
All delicious to enjoy in your favourite mug on a cool Christmas morning.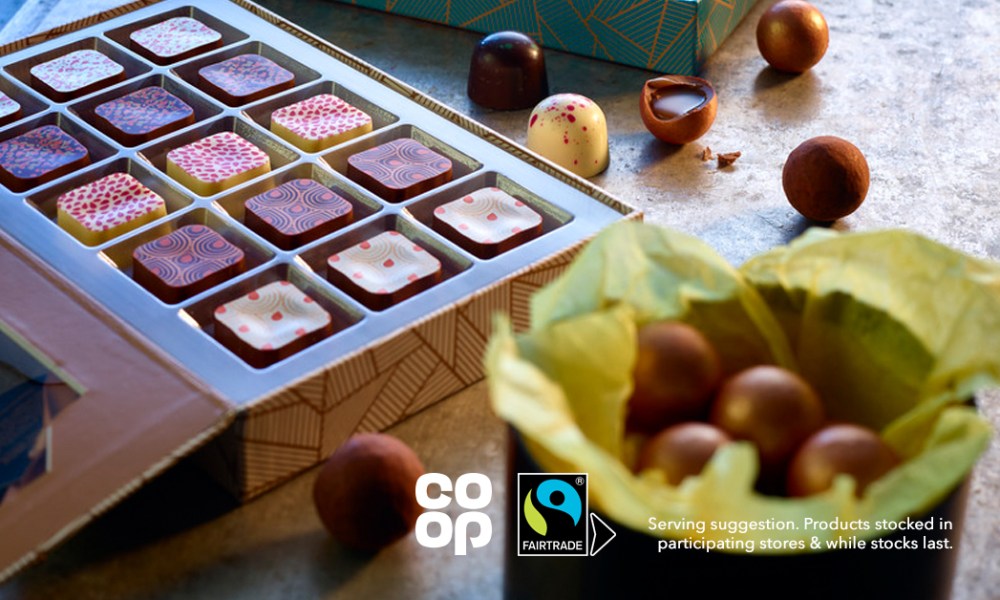 A Christmas gift to producers all over the world
Although you can buy Fairtrade goods from us throughout the year, there's something quite festive about the power of choosing Fairtrade.
By buying Fairtrade, you can trust that those who make the products, along with their families and communities, are getting a fairer deal and are better able to protect the planet.
So by choosing to buy Fairtrade, you're helping to give the gift of independence and sustainability to producers across the world. Plus, we think that Fairtrade makes for a great stocking filler! 
Make the #FairtradeSwap and let's all enjoy a festive Fairtrade season!