How to use up leftover pumpkin
04 October 2023
It's scary to think that 14.5 million pumpkins are expected to be left uneaten this Halloween in the UK alone, according to research by leading environmental charity Hubbub. But when pumpkins are bought purely for decoration, they're seen as a spooky face and nothing more. In fact, they're a really delicious ingredient that can be used in the same way as any other squash or root vegetable!
Remember, while most pumpkins are edible, different varieties can really vary in taste so make sure to check what you're buying first. To ensure freshness, be sure to eat your clean pumpkin leftovers on the day or the day after carving and, of course, avoid eating the carved pumpkin that has been sitting out for days and filled with candles.
Tips for using up leftover pumpkin
Pumpkins are jam-packed with jumbo-sized seeds, that often get chucked. Sure, they're not very tasty in their natural state, but you just have to cook them right! Give them a good rinse, pat dry, then scatter on a baking tray with seasoning and spices. Finally, roast for about 10 minutes at a high heat (200°C/fan 180°C/gas 6), until golden and crunchy. A speedy snack that minimises waste and tastes fantastic.
Puréed pumpkin is an adaptable ingredient that can be used in anything from cakes to pasta sauces. Its naturally sweet flavour makes it perfect for adding to bakes (check out the spiced loaf cake and pumpkin granola below). I often use it to thicken sauces or to add a creamy texture – my favourite is in a vegan carbonara! Although you can buy tinned pumpkin in most supermarkets, making it yourself is super-easy and will save you money (as well as a trip to the shops). Simply peel, chop into wedges and boil for around 15 minutes, then blitz in a food processor or using a hand blender. Check out the full recipe for pumpkin purée here.
Roasting vegetables is generally a good way to go if you want to maximise their flavour, and pumpkin is no different. Simply chop into wedges (leave the skin on for added fibre) and roast in the oven with a little rapeseed oil and seasoning. It's delicious just like this, as a snack or side dish, but you could always add it to salads or even a roast dinner for something sweet and caramelised.
5 top pumpkin recipes
If you make one cheesecake this Halloween – no, this year – make it this one. It's lightly spiced, dappled with chocolate and bright orange! Need I say more?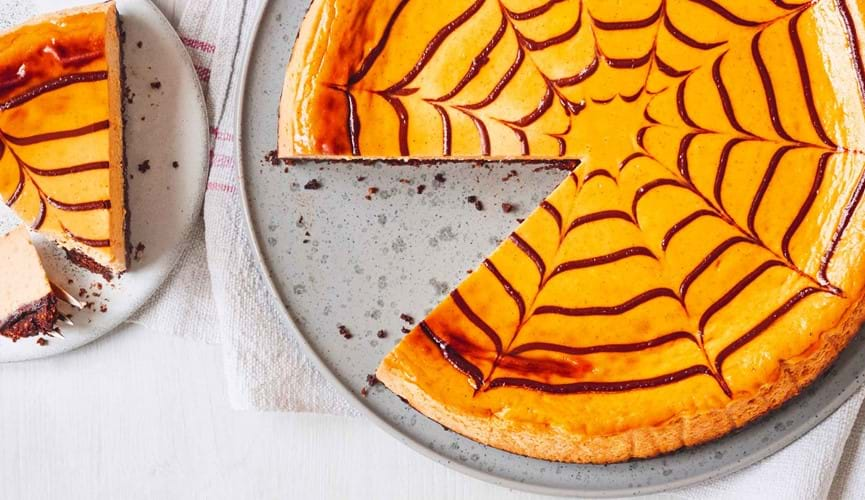 Get stuffed! This recipe uses a whole pumpkin as a vessel for the tasty rice filling. It's got wow-factor in buckets and certainly minimises food waste.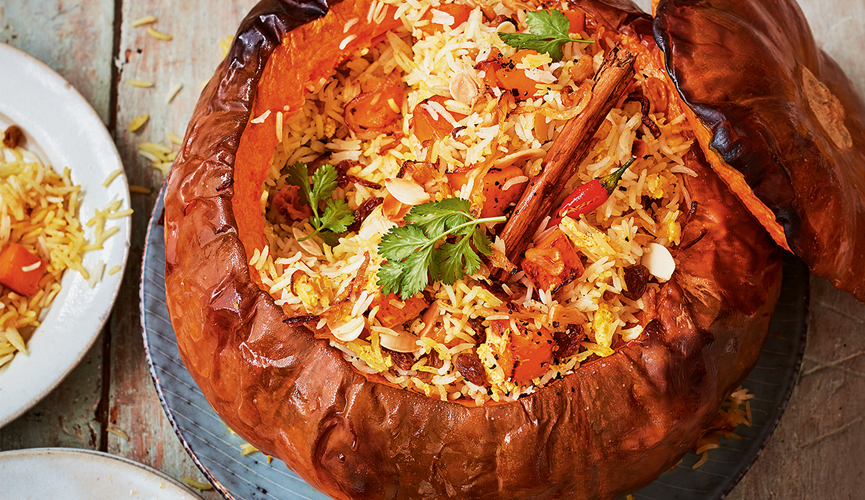 I told you pumpkin purée can be used in baking! Give this autumnal granola recipe a go – it's packed with crunchy nuts, seeds, warming spices and dried cranberries, and is gluten-free too.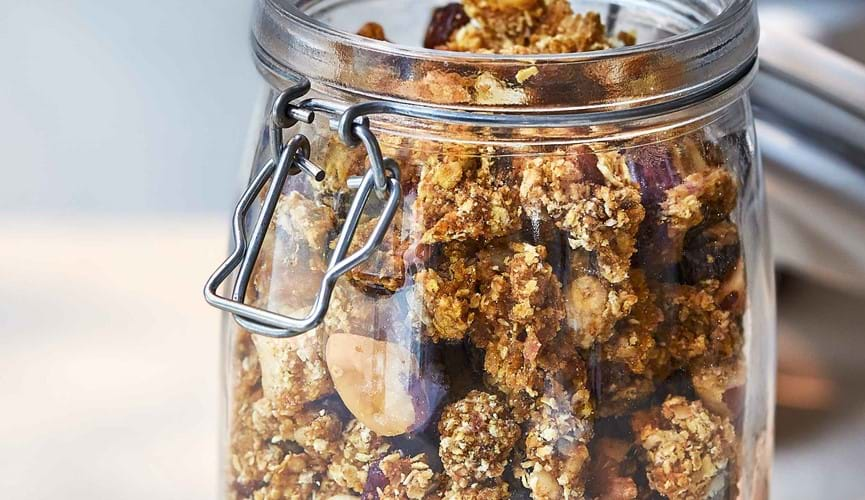 Layers of pasta, pumpkin and a lemony ricotta filling might just make this lasagne better than its meaty cousin. To make it vegetarian, leave out the parmesan or swap it for a vegetarian alternative.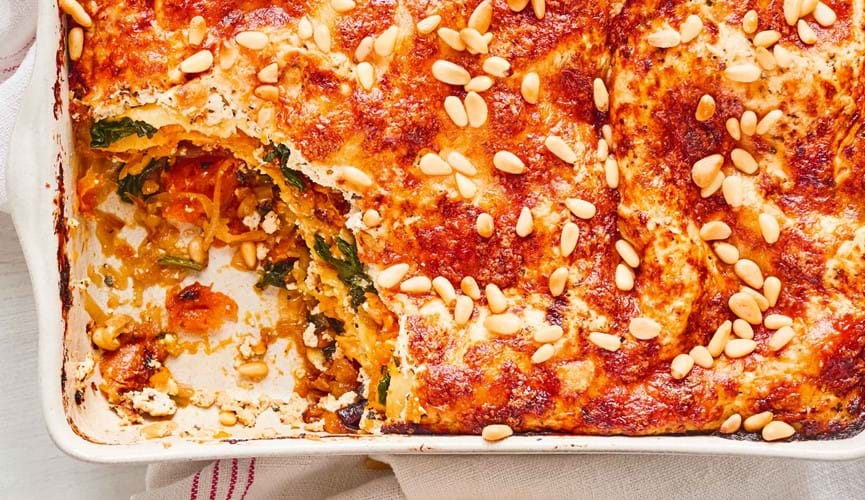 Using pumpkin in a cake gives it a wonderfully moist and fluffy texture. This pumpkin-spiced latte loaf cake goes perfectly with – you guessed it – a latte!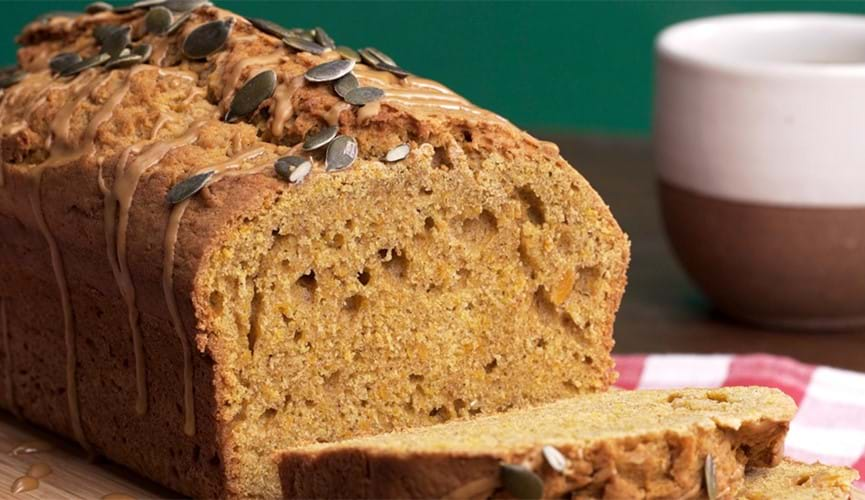 For more tips on how to reduce 
food waste
 and save money, download the Kitche app.