Stinky Bay: Meet the producer
05 October 2020
Stinky Bay doesn't sound like the typical name for a beer but that's not what Matt Topman and Digby Ibbotson wanted when they started their journey from seasonal workers to micro-brewers.
Matt and Digby have been friends since school and both spent their summers working in Jersey and their winters further afield. Matt was working in Canada and after Digby visited for three weeks they both decided it was time to come home and have a go at producing beer … after so many years of drinking other peoples!
Stinky Bay was launched in 2017 and since then it has gone from strength to strength. Although Digby has now left the business to explore other ventures, Matt has plenty of plans for the future.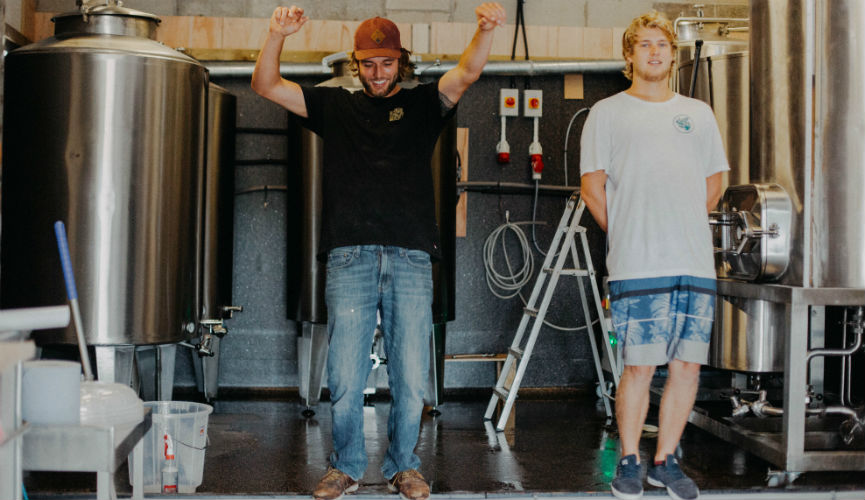 Where did the idea of creating beer come from?
'I like drinking beer and decided I would try and start making some, so I did and it kind of grew from there,' Matt smiles.
'Craft beer in places like the States and Canada is huge. You might go into a bar and they will have 15 craft beers on tap.
'When we first started in Jersey we were the only people producing craft beer,' Matt explains.
Matt and Digby set to work creating a beer that would appeal to their mates, surfers, and others who loved the outdoor lifestyle.
Stinky Bay was first sold at a beer festival in 2018 at the Jersey Rugby Club and it has gone from strength to strength since then.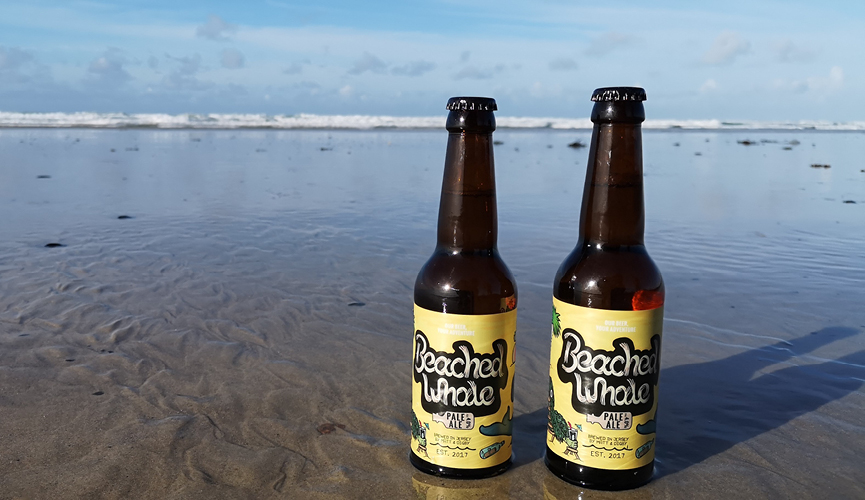 And why the name Stinky Bay? 
If you already know where Stinky Bay is then you have passed the test and are a real Jersey bean – if not let Matt explain:
'The brand is named after the bay at L'Etacq known as Stinky Bay because a lot of seaweed washes up there.
'I grew up there and my parents still live there so the name means something to me and I hoped it would mean something to other people who know that area. We initially wanted to target those people who surf and sell the beer as a lifestyle brand and I think that has worked for us,' Matt explains.
The due worked with local creative agency, Snap, who created their labels and overall brand for them.
What does local support mean to you and how did you have to adapt during the coronavirus pandemic?
'The support we have had from local people over the last few months has been amazing,' Matt explains.
'Our home deliveries during the crisis saved our business. The only things left open were supermarkets so we lost all that trade from pubs and restaurants. We had to do something to remain selling our beer so started a home delivery service which really took off. It completely changed our business and in April we sold out we were so busy.
'I loved doing the deliveries and meeting the people who had ordered our beer. We didn't know how much support we had until that happened and now many of those people have become regular customers.'
Stinky Bay is now stocked in selected Co-op stores and we are pleased to say our customers love it.
Matt said: 'The support we receive from the Co-op is fantastic and it is such an unexpected market for us. Lots of people told us not to bother with the supermarkets but for us it has really worked in our favour. I shop in the Co-op and I think all the community and environment initiatives are really good and it's great to be part of that.'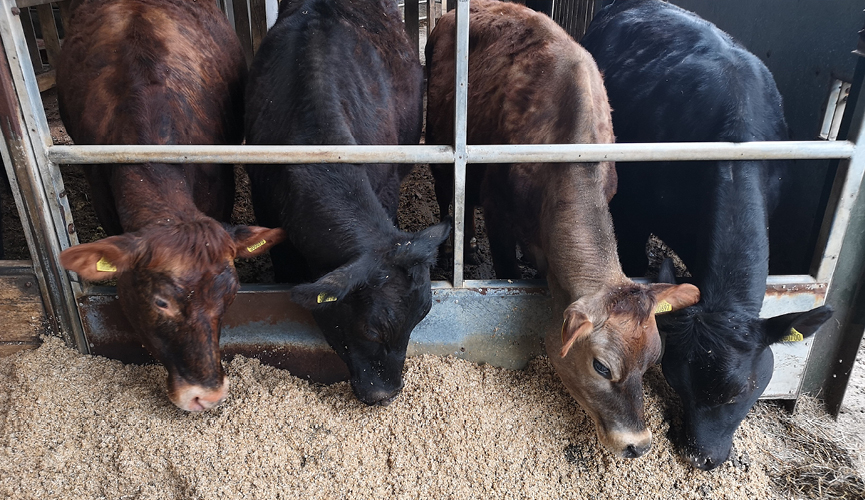 What are you plans for next year? 
'We have been at full capacity since April so we need to step up a gear to make sure the brewery can cope,' Matt explains.
'I would also like to be more involved with charity and community events and organise things like a litter pick where everyone can have a beer at the end or something.'