What's the deal with Fairtrade?
23 February 2021

Every year at the Co-op, we join thousands of businesses, organisations and groups in celebrating Fairtrade Fortnight.


For two weeks, we shine a spotlight on how Fairtrade can make a real difference to farmers in developing countries.
More than just bananas, coffee and chocolate

At your Co-op, we're proud to stock the largest range of Fairtrade products in the Channel Islands and have supported Fairtrade since it began more than 25 years ago.
All our own-brand chocolate is Fairtrade, as well as our tea, coffee and bananas. But we also stock some items which may surprise you to discover are Fairtrade, such as wine, juices, cotton wool, sugar, nuts, chilled coffee – even our washing-up gloves.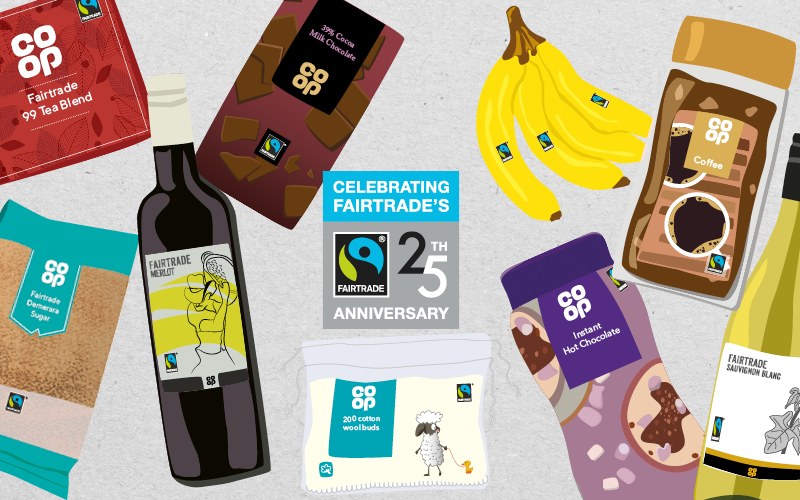 Why should we switch to Fairtrade?
Choosing Fairtrade is more than just a preference. It is empowering producers' livelihoods across the world, encouraging fairer production, and safer, kinder methods of farming for our planet.
Climate change plays a pivotal role in Fairtrade communities. From deforestation to changing weather patterns to rising global temperatures, producers are faced with more environmental challenges than ever before.
By 2050, it's predicted that as much as 50% of the global surface area currently used for coffee farming may no longer be suitable as the climate needed to grow the crop will be too hot.
It becomes a downward spiral. No crop means no produce. No produce results in no money. No money means no equipment, land, or employment for local growers.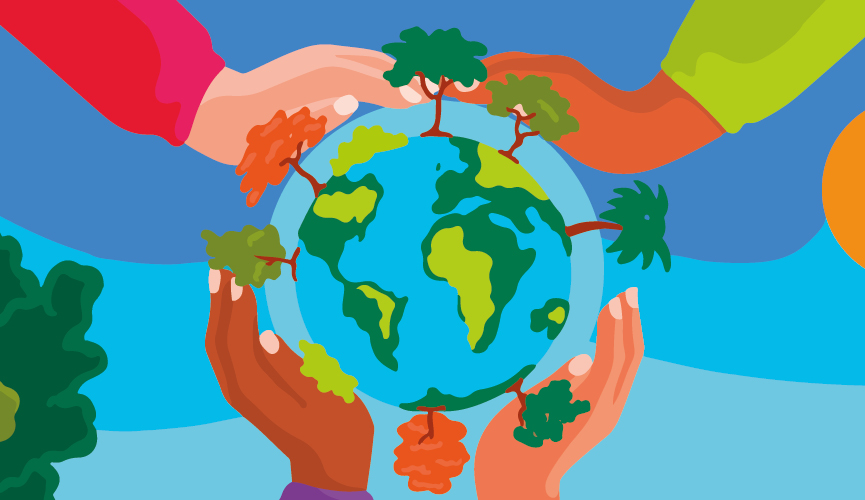 Can we really change the world through Fairtrade?
By buying Fairtrade, we can help farmers secure a decent wage. A wage can help improve their living standards, but also enhance the way they farm, cover production costs and adopt more environmentally friendly ways of growing their crop.
It's something to think about when you are next doing your shop at your local Co-op.
Choose the world you want. Choose Fairtrade.